AT&T/Time Warner: What's it mean for cable?
AT&T (NYSE:T), last week, closed an approximately $85 billion acquisition of Time Warner (NYSE:TWX), in a deal that paid Time Warner shareholders 1.4 shares of AT&T stock and $53.75 in cash, per share ...
Jun 16th, 2018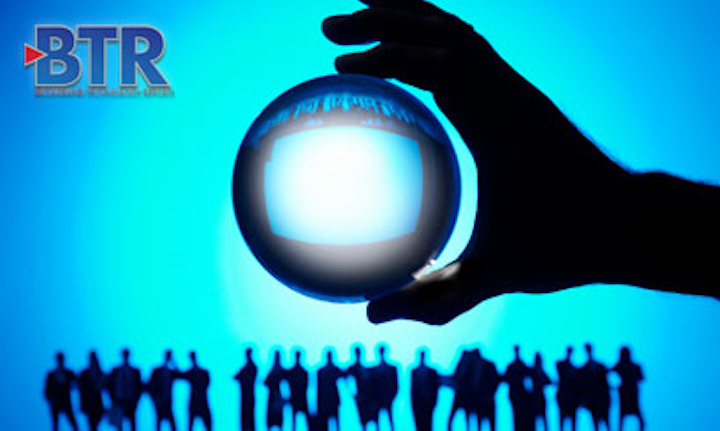 AT&T (NYSE:T), last week, closed an approximately $85 billion acquisition of Time Warner (NYSE:TWX), in a deal that paid Time Warner shareholders 1.4 shares of AT&T stock and $53.75 in cash, per share of Time Warner stock owned.
"The content and creative talent at Warner Bros., HBO and Turner are first rate," said Randall Stephenson, chairman and CEO of AT&T. "Combine all that with AT&T's strengths in direct-to-consumer distribution, and we offer customers a differentiated, high-quality, mobile-first entertainment experience."
Stephenson promised a "fresh approach" to how the media and entertainment industry works and pointed out in his statement that the future of media entertainment is changing with regard to how video is distributed, paid for, consumed and created.
Many say that it is exactly this transformation of the industry that allowed the merger to essentially sail through a challenge in federal court. But this defeat, suffered by U.S. regulators, could also have far-reaching implications. It sets a precedent for behemoth corporations toying with the idea of expanding their reach into areas not in their direct line of business.
"For business, in general, it's going to be seen as a green light for mergers," Ed Black, president of the Computer and Communications Industry Association, told the Washington Post. "I think you'll see a lot of people using it as an opportunity to push mergers they may have been thinking about."
"Let the bidding begin," said Dr. Mary Kelly, associate chair of economics at Villanova School of Business. "It will be crazy over the next couple of weeks."
Smaller content players, like Discovery or even Viacom, could be looking to take action in order to bulk up and strengthen their negotiating position with distributors.
"Content is so much more fragmented than ever before," Kelly said. "To be seen by (all) eyeballs, (companies) have to get larger. The scale has to be bigger. There (will be) a lot more activity among smaller content players. (They) can't wait."
The bigger guys, of course, are not sitting idle, either. Indeed, almost before the proverbial ink was dry on the AT&T decision, Comcast (NASDAQ:CMCSA) made a rival bid for 21st Century Fox, besting Walt Disney's stock offer of $52 billion. Wall Street made moves, too. Although AT&T stock was down 3% in after-market trading on the day of the court decision, Time Warner's stock rose almost 5%t. 21st Century Fox's shares? Up almost 7% in anticipation.
The judge in the case, Richard Leon, dismissed the Justice Department's claim that the deal could harm competition and consumers and noted that he thought the Justice Department's conclusions "rested on improper notions," including the idea that content would be withheld.
Comcast's proposed acquisition of 21st Century Fox (that would not include Fox News or Fox Business) would come under scrutiny, but from a vertical perspective, the arguments against it likely would be the same and also pass muster. From the horizontal side, both Disney and Comcast could have some issue with concentration of content, but both have also indicated a willingness to sell off assets to alleviate the concern, Kelly said.
"We are … highly confident that our proposed transaction will obtain all necessary regulatory approvals in a timely manner and that our transaction is as or more likely to receive regulatory approval than the Disney transaction," Comcast said in a statement.
In the end, consumers may pay more for unbundling packages and choosing the channels they want, Kelly said, but content will be where competition is at, not an increase in choice of MVPD. Subscribership to these traditional outlets has declined by more than 3 million since 2013, Kelly added. "Most content owners, like Disney … CBS, are going or are planning to go direct to consumer, not abandoning, but relying less on the traditional relationships with MVPDs."
The AT&T deal and the acquisition of 21st Century by one entity or another are indeed evidence of the legacy distributors and programmers "playing catchup" to the likes of "technology disrupters" like Amazon (NASDAQ:AMZN), Apple (NASDAQ:AAPL), Google (NASDAQ:GOOG) and Netflix (NASDAQ:NFLX).
"(They) have the scale and brand loyalty to combat the fast and furious consolidation that is re-sizing and re-defining the media industry, not just pay TV," Kelly said.