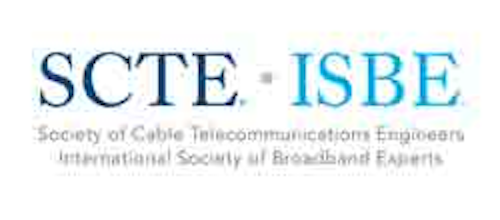 Charter Communications (NASDAQ:CHTR) Chairman and CEO Tom Rutledge will be among the keynote speakers when the SCTE/ISBE hosts the general session of Cable-Tec Expo 2017 on Oct. 18 in Denver at the Colorado Convention Center.
Rutledge, who led the technological and business transformation of Charter and who engineered last year's transactions with Time Warner Cable and Bright House Networks, will share his views on the future of cable telecommunications and how network innovation will be a significant contributor to business results.
Cable-Tec Expo will include the Cable TV Pioneers annual banquet on Tuesday, Oct. 17, as well as other industry events.
"Tom Rutledge's vision and his ability to seize opportunities have changed the face of cable telecommunications within the past several years," said Mark Dzuban, president and CEO of SCTE/ISBE. "We're grateful to him for his commitment to share his expertise and his informed view of the industry at a general session that is shaping up as one of the best in the 34-year history of Cable-Tec Expo."
"As the industry continues to evolve, success will be measured by our ability to deliver content and new services in ways that attract and retain customers," said Rutledge. "SCTE/ISBE and the technology community at large will play a significant role in our ability to quickly and efficiently deploy the new products that will help our industry maintain its competitive edge."
A veteran of four decades in cable, Rutledge has grown Charter into the second-largest cable operator in the United States, with 26 million customers and 91,000 employees in 41 states. Prior to joining Charter in 2012, Rutledge had been COO of Cablevision Systems, now owned by Altice (Euronext:ATC). Previously, he served in a variety of capacities with Time Warner Cable and a predecessor, American Television and Communications, ultimately becoming president of Time Warner Cable.
Rutledge is the chairman of NCTA and serves on the boards of CableLabs and C-SPAN.
Regular registration for Cable-Tec Expo is now available at http://expo.scte.org.