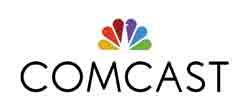 Chapman Auto Stores, which provides vehicle sales and service at 10 locations throughout greater Philadelphia, is using the Comcast Business (NASDAQ:CMCSA) suite of network services to connect its dealerships, corporate office, body shops and data center. The business services deployment includes integrated Ethernet, Internet, voice and video services.
"If we cannot access the Internet or connect to our data management system, our business grinds to a halt. Additionally, we are always looking to stay at the forefront of industry advancements and deliver the best for our customers. Our new network of advanced phone, internet and video enables consistent operations," said Keane Storey, director of business development, Chapman Auto Stores. "The communications services from Comcast Business allow our employees to focus on delivering the high-quality customer experience that we pride ourselves on, and provide assurance that we're ready and able to support growth as we continue to expand."
Chapman Auto Stores implemented an Ethernet Network Service with 30 Mbps to each of its locations along with a 300 Mbps secure connection to the data center to handle its Microsoft Exchange and data management systems. The company's headquarters in Horsham, PA, has a 25 Mbps Ethernet Dedicated Internet, and each location is also served by a 150 Mbps Business Class Internet line that handles the majority of Internet traffic from customers and staff. Additionally, each body shop, office and dealership is equipped with Comcast PRI phone service, Business Voice, and Comcast Business TV.
"Overall, we have had a substantial drop in the number of challenges with our network since implementing Comcast Business services. Our backup with Comcast Business Ethernet has been reliable. It has been a significant benefit to our business, especially our service department, which requires fast service to download programming updates for cars and repairs," Storey said.