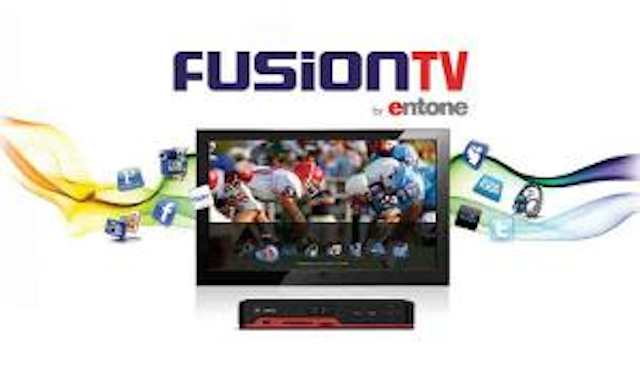 Entone
's Hybrid TV solution is designed to enable cable operators to deliver an enhanced HDTV service that combines traditional cable TV service and over-the-top (OTT) services. It's designed to be integrated with an existing cable headend.
In partnership with
Confluent Technology Group
and
Minerva Networks
,
West Alabama TV Cable
is launching the Entone hybrid solution. Subscribers in Fayette, AL, can get whole-home DVR, HD channels, cloud-based VOD content from
VUDU
, Internet radio from
Pandora
, social media via
Facebook
and
Twitter
, and such media services as
Flickr
,
Picasa
and
YouTube
.
Demonstrations of the Hybrid TV solution can be seen at the
NCTC
Independent Show in Florida, July 22-25.