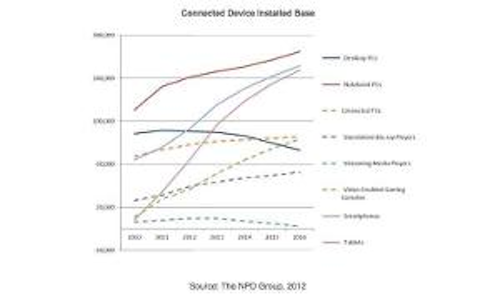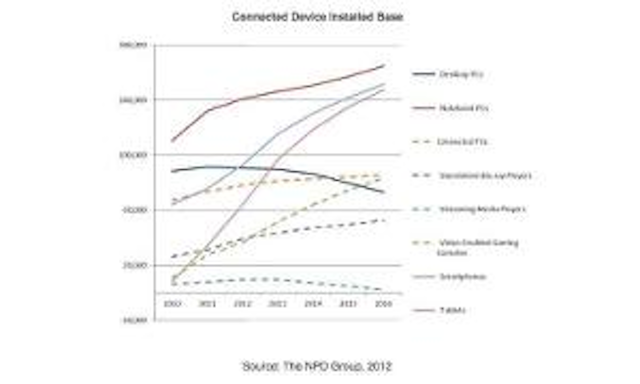 According to the
NPD Group
, growing consumer use of smart devices that connect to the Internet is changing the face of home entertainment. Broadband connections are now commonly available on everything from smartphones and tablets, connected video-game consoles, TV sets, and Blu-ray players -- providing access on these devices to subscription video, streaming music, and games and other mobile apps.
According to NPD's "Smart Devices as Content Platforms" report, nearly 8 in 10 users who connect a Blu-ray player to access online content download TV shows and movies via
Hulu
,
Netflix
and other subscription VOD services, compared to 69% of connected-TV users and 64% of connected video game console users. Tablets and smartphones tend to be used less frequently to access SVOD services. Nearly one quarter of connected tablet users and about 15% of connected smartphone users access these services on their devices, but consumption is growing.
When it comes to listening to music on the go and in the home, smartphones and Web-connected TVs lead other connected devices for consumers' propensity to stream music and listen to Internet radio. Just under a third of smartphone users and connected TV users (31%) who access online content use their devices to stream music or listen to Internet radio, compared to just under 20% for tablet users and video-game console users. The usage profile for the various smart connected device types also varies widely for online video games and game apps.