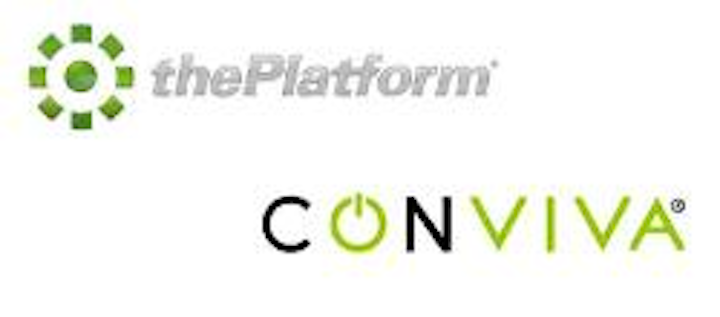 thePlatform
and
Conviva
announced a partnership to provide Conviva's patented video analytics capabilities to customers of thePlatform. Conviva Viewer Insights will be offered as an integrated component of thePlatform's mpx video publishing system, providing an additional layer of reporting within the mpx console.
The combined capability is intended to let publishers access real-time statistics related to the consumer experience, engagement, and the relationship between viewing and audiences within players and across devices. Streaming quality, content trending, and video player performance are some of the reports available.
The companies will also work to identify and collaborate on joint sales opportunities for their mutual customers.