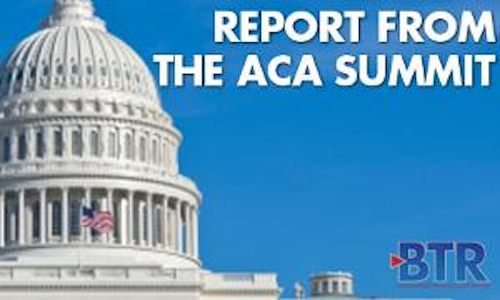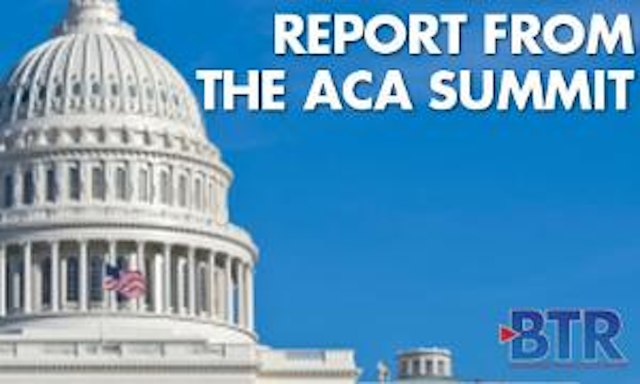 Members of the
American Cable Association
, converging in Washington, D.C., this week for the organization's annual Summit, are prepared for some serious lobbying at the
FCC
and Congress regarding hot-button issues such as Universal Service Fund (USF) reform and retransmission fees.
Ever-Higher Retrans Fees
Regarding retransmission fees, the ACA is concerned, in part, about the skyrocketing deals being made by the networks for rights to carry sports programming, ACA President and CEO Matthew Polka told
BTR
. For example, new contracts between
ESPN
,
NBC
,
CBS
, and
ABC
and the
NFL
are worth $42 billion.
Under current retransmission and cable carriage regulations, these networks can demand reverse compensation from TV stations for affiliation rights. They, in turn, pass the costs on to cable operators, who have little choice but to pay it, Polka said. "This is a result of outdated rules that give local broadcasters a monopoly. (Operators) can't get the signal from anywhere else."
The ACA, among other things, plans to ask Congress to consider the effect these new sports deals in particular will have on consumers' pockets, Polka added.
In addition, the group will encourage the efforts of Rep. Steve Scalise (R-LA) and Sen. Jim DeMint (R-SC), who have introduced companion bills both with the title "Next Generation TV Marketplace Act." The gist of this legislation is to review and perhaps sunset current laws and regulations related to video issues, including retransmission.
"The intent is to have dialogue in committee about what should be done in the marketplace as opposed to seeing this bill ultimately passed," Polka said. "We are pleased they introduced legislation that would begin this process."
USF Reform
Aside from retransmission, ACA members will broach the state of broadband service in rural America and the efficacy of Universal Service Fund (USF) reform.
The ACA's approximately 900 members have been delivering broadband to nearly 7.6 million subscribers for the most part without federal aid. The trouble, Polka said, is that their competitors have received money from past stimulus programs, which sometimes has caused hardship to small and rural operators.
"Congress wanted to get money out quickly and didn't worry about getting it out on a technologically neutral basis. We (faced) taxpayer-funded overbuilders," Polka said.
Now, as the universal service rules are defined, the ACA worries that members will be in the same boat. "(They) don't necessarily have access to the funds. The best (we can) do is limit the amount of time telcos have access to these funds so they can build it or move on," Polka said.
The American Cable Summit is taking place from March 13-15.
Monta Monaco Hernon is a free-lance writer. She can be reached at mcmhern@yahoo.com.