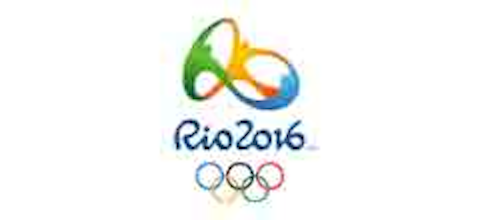 Though the 2016 Summer Olympics in Rio de Janeiro are still months away, planning has already begun for televising the event.
NBC Olympics, a division of the NBC Sports Group, has selected several familiar vendors for its production of the Games of the XXXI Olympiad in Brazil, which will take place from Aug. 5-21. Selected vendors include Harmonic (NASDAQ:HLIT), Ericsson (NASDAQ:ERIC), Tektronix and ScheduALL (a Net Insight company). In addition, AT&T (NYSE:T) will provide network services for the games.
NBC Olympics has selected Harmonic's MediaGrid shared storage system and Spectrum MediaDeck integrated media servers for its production of the games. NBC Olympics will use the multiple Harmonic solutions in 10 global locations covering the event for broadcast, on demand, digital, news operations, and long-term archive. The wide-area production model is intended to facilitate cost-effective content creation by helping NBC Olympics maintain a portion of its operation in the United States.
Ericsson will provide video contribution and distribution solutions, including video processing solutions and modular receivers. Ericsson engineers will also be providing 24/7 event support onsite, as well as assisting with equipment and system setup.
Tektronix will provide audio and video test and quality monitoring equipment, including its WFM7200, WVR7200, WFM5200, and WVR5200 Waveform Monitors and Rasterizers, SPG8000A Master Sync and Master Clock Reference Generators, and Sentry Video Quality Monitors. The equipment will be used to monitor and test the quality of video and audio content used in NBC Olympics' production, post production, transmission and distribution workflows. For UltraHD applications, NBC will use the WFM8300 Waveform Monitor, which supports numerous UltraHD formats and ITU-R BT.2020 wide color gamut (WCG).
ScheduALL will provide resource and transmission management for production of the games. NBCU will leverage ScheduALL's software and services group to orchestrate the logistics of people, equipment, locations and transmission feeds. ScheduALL will manage video router assignments and satellite uplink scheduling, and automatically pass the information to downstream systems to facilitate on-air coverage for each feed.
AT&T will provide networking and dedicated communications services, including private line, Ethernet private line and video broadcast to deliver HD coverage of the games in Rio.