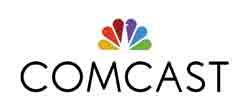 NBC Olympics, part of Comcast's (NASDAQ:CMCSA) NBCUniversal, announced plans to provide virtual reality (VR) coverage of the Rio 2016 Olympic Games exclusively to authenticated users of compatible Samsung Galaxy smartphones together with Samsung Gear VR via the NBC Sports app, marking the first time Olympics programming will be available in VR.
The 85 hours of VR video programming, which will be captured by Olympic Broadcasting Services (OBS) and supplied to NBC Olympics, will include the Opening and Closing Ceremonies, men's basketball, gymnastics, track and field, beach volleyball, diving, boxing and fencing, as well as highlight packages of those sports.
All VR programming will be presented on delay, from Aug. 6, the day after the Opening Ceremony, through Aug. 22, the day after the Games conclude. Only Samsung Galaxy smartphones compatible with Gear VR will be able to access the VR content section of the NBC Sports app. Samsung customers can view the VR content via TV Everywhere on the NBC Sports app after authenticating through their pay TV provider.
The Opening Ceremony of the 2016 Rio Olympics is Aug. 5 on NBC.