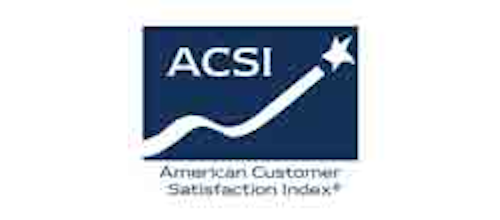 According to the American Customer Satisfaction Index, the telecommunications sector - which includes subscription TV service, Internet service providers, fixed-line telephone service, wireless telephone service and cell phone manufacturers - shows a 1.9% gain to 70.1 on a 100-point scale. All five industries demonstrated improving customer satisfaction in the survey of 12,710 customers conducted in the first quarter 2016.
"Innovation tends to be strongest in markets with multiple companies vying for consumer preference," said Claes Fornell, founder and chairman of ACSI. "There are numerous wireless carriers and plenty of different cell phones to choose from. The same is not true for pay TV and ISPs, where consumers are usually beholden to a duopoly."
A year after suffering the two largest year-over-year drops in satisfaction, Comcast (NASDAQ:CMCSA) and Time Warner Cable have bounced back, ACSI says. Despite the gains, both companies remained among the weakest companies tracked. At a score of 62, Comcast is tied with Suddenlink. TWC tied with Cox Communications at 59, while Mediacom, at 54, occupied last place in customer satisfaction among all companies in the ACSI, regardless of industry. At the industry level, subscription TV providers climbed 3.2% to 65.
The landscape is expected to change when Charter Communications (NASDAQ:CHTR) (-5% to 60) completes its acquisition of TWC and Bright House Networks (+2% to 66) to become the second largest cable company in the United States. The TWC brand will go away, and ACSI expects Bright House Networks customers to experience a deterioration in customer satisfaction, at least in the short term.
"It's not too hard for cable companies to improve when their starting point is the cellar," said ACSI Managing Director David VanAmburg. "But for Charter Communications, its challenge will be to keep satisfaction levels from falling in the wake of a merger because ACSI data show that there tends to be a drop in customer satisfaction as companies combine operations and customer accounts."
Fiber optic providers Verizon (NYSE:VZ) Fios (70) and AT&T (NYSE:T) U-verse (69) maintained their spots at the top of the industry. Satellite providers DirecTV (68) and DISH Network (67) scored above the industry average.
ISPs managed to improve slightly, up 1.6% to an ACSI score of 64, but nevertheless remained the lowest-performing industry in the ACSI. Though many consumers are cutting the chord to subscription TV, most of them must still rely on the same companies for the high-speed Internet access required for streaming media platforms like Netflix (NASDAQ:NFLX), Hulu or Amazon (NASDAQ:AMZN) Prime Video.
"High-speed Internet access is a must-have in the digital age, making ISPs and wireless companies critical providers for the workplace as well as the home," said Fornell. "With relatively few options, consumers have limited means for punishing companies for poor service."
Verizon Fios climbed 7% to 73 for the highest customer satisfaction ever for the industry. Cablevision (NYSE:CVC) takes second place after a 13% gain to 69. Bright House Networks (+6% to 67) and Time Warner Cable (+14% to 66) outperform their future parent company Charter Communications, which scored 63 after an 11% bump. AT&T U-verse dropped 7% to the industry average of 64, while Comcast added 5% to 59. Three other providers are in the 50s.
Customer satisfaction with fixed-line telephone service inched up 1.4% to 70 as dissatisfied customers defected, leaving a stalwart customer base whose satisfaction does not change much. VoIP-based calls have become the dominant mode of landline-based communication, and fixed-line operators face a loss of long-distance telephone business to cell phones or other IP-based modes of communication like Skype or Apple's (NASDAQ:AAPL) FaceTime.
Vonage, a VoIP provider, surges 7 percent for a solid lead at 78. Unlike its competitors, Vonage is an Over-the-Top landline-based service provider that does not need to maintain network infrastructure and may therefore direct more resources to customer service. Companies that provide both cable and Internet services in addition to landline telephone have less flexibility to do the same and trail far behind.