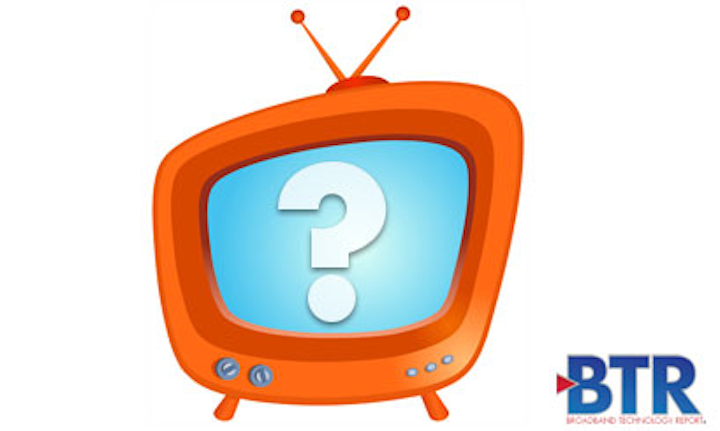 The times they are a changin'. The days when video service providers compete on new features could be ending, said Gino Galassi, managing director, Accenture Video Solution, product line.
"Now in the market, mostly everyone can offer the same level of features," Galassi said.
The new playing field involves three elements: delivery excellence, agile development and data. To be successful, service providers should have a microservice approach, Galassi said. If a platform is a set of 30-40 components, each providing a piece of the business logic in an isolated way, being able to issue a microrelease will lead to speed and agility.
For example, to change the method of authentication from a user's email to phone number, with a microservice architecture, the service provider would only have to change and test one item. "You don't have to touch the rest," Galassi said. "Smaller is better. It simplifies, reduces risks and even if it fails, you can come back (easily) and push a new version."
This applies to capacity, too. In a live sports situation, the authentication process requires a greater amount of infrastructure that is no longer needed once completed. A microservice approach allows the provider to scale up only for the necessary service. The cloud space is purchased only for the time needed for the authentication rush.
"I see many clients looking for onboarding innovation fast, reducing the infrastructure as much as possible and paying only for what they use," Galassi said.
As for data, companies have been collecting and storing it, but not monetizing it. They need to reduce the focus, pick a few KPIs related to their objective and not try to optimize everything, Galassi said. But using metadata for content can be a strategy differentiator. Data APIs can be used, for example, to determine which customers are classified as being susceptible to churn. The various components of the video service should be notified, and the customer can, therefore, be offered vouchers and the like to reduce the chance of turnover.
"If properly orchestrated, (data) can boost customer experience and boost value for companies. Companies who don't want to be serious will continue the feature game. In the long term, this is not sustainable," Galassi said.
Galassi's recommendations tie into what Accenture believes are the five biggest challenges facing the digital video business, namely viewer dissatisfaction, difficulty finding relevant video content, inconsistent viewer experience, insufficient insights using viewer data and fluctuation demand.
Again from a data perspective, developing personal profiles, creating relevant ads, leveraging consumer insights, employing machine learning and offering a unified search will help address viewer satisfaction and allow users to find the content they want.
"Reporting is now a commodity," Galassi said. "Once you have data, you can inform a lot of processes - marketing processes, problem management processes. (You can) change the UI according to data, too."
To enhance viewer data, operators should use cross-channel measurements, but they also should embed data science into the core business processes and retain analytics talent.
"Create interdisciplinary teams of data engineers and scientists, along with business developers who focus on creating insights that address specific business problems," Galassi said.