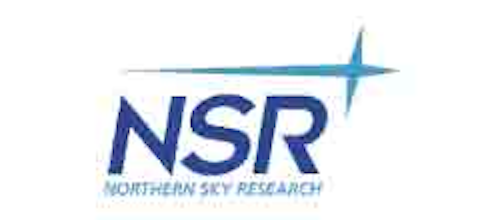 According to NSR, 2016 is a key inflection point for the rollout of UltraHD/4K video. The research house forecasts more than 785 satellite-delivered UltraHD channels by 2025, and satellite capacity required to carry bandwidth intensive UltraHD channels is expected to drive an added $280 million in annual leasing revenues.
While commercial UltraHD channels in East Asia have been available for more than a year, the new format is expanding its geographic reach on linear TV platforms, NSR says. By next year, almost all regions worldwide are expected to have UltraHD channels available, and even developing regions are expected to have 4K content by the end of the decade. NSR says dropping prices of 4K TV sets is accelerating interest and demand in the new format, setting 4K TV penetration rates to rise faster than the initial introduction of HD TVs.
"Given the exponential increases we've seen on 4K TV shipments, introducing UltraHD channels and packages is a key strategy to retain and grow pay TV subscriber bases in an increasingly competitive environment. Additionally, this is a vital competitive response to OTT platforms' ever expanding online content catalogues," said Alan Crisp, NSR analyst. "While in the short term DTH, cable TV and IPTV platforms will offer UltraHD for 'free' with existing premium channel bundles, longer term UltraHD will achieve higher revenue streams generated by increasing ARPUs and subscriber levels."
Although UltraHD remains a small component of the video market, with around 1% of overall channel counts, the impact to the bottom line of pay TV platforms and satellite operators alike is disproportionately large, through both direct and indirect returns. Short term ROI challenges remain for broadcasters; however, longer term, UltraHD is expected to pay dividends to pay TV providers and is expected to form a critical component of most platforms by 2025. Those without it can expect to be viewed the same way SD-only platforms are viewed in the market today.