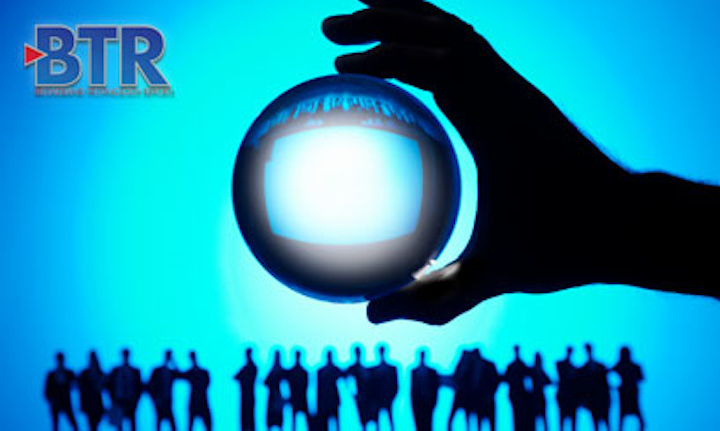 In addition to the incessant disagreement about whether Jan. 1 ushered in a new decade, the jokes have been flying about having 2020 vision (or not). But no matter how overplayed that humor is, the truth is that the industry would love insight into streaming media's future, among other things.
Ralf Jacob, president of Verizon Media, offered his perspective recently, noting that content will have "unprecedented global reach," which will give content creators the ability to think beyond geographical and technical barriers.
"2020 will see more smaller service providers enter the market serving a particular niche as audience fragmentation increases. The streaming format enables content owners and rights holders to reach global audiences in a cost effective way that simply wouldn't have been possible before," Jacob said.
Scalability is possible for new players thanks to cloud, edge and AI technologies, which give them the ability to adjust based on demand. "They have fewer restrictions on the types of programming they want to create," Jacob said.
 Jacob cited an eMarketer report that predicts more than 200 million connected TV (CTV) viewers in the United States by 2021. CTVs have bypassed mobile devices as the No. 1 means of viewing streamed video content. As a result, advertisers are expected to spend $5 billion on CTV in 2020. CTV accounts for 55% of video dynamic ad insertion inventory in the United States and Europe, which is a year-over-year growth of 48%. "This is not a growth curve that is going to dip any time soon," Jacob said.
2020 is an Olympic year, with the Summer Games following on from the Euro 2020 soccer tournament across Europe. "More consumers will choose to watch live sports via streaming platforms as they now offer the same quality experience as broadcast. The increase in popularity will see streaming service providers look to acquire sports rights," Jacob said.
While latency will still be a topic of discussion in the new year, Jacobs said that the focus for broadcasters will be quality and availability over speed. "Audience expectations of higher streaming quality, enhanced features and increased accessibility from their service providers will be the top priorities."
Regarding latency, the questions are expected to center on practical issues, including how delivering low latency could impact the business model and how live streaming issues can be navigated in a low-latency situation. "It will be crucial that service providers have clear visibility of their entire OTT workflow, from encoding to ad insertion and delivery," Jacob said.