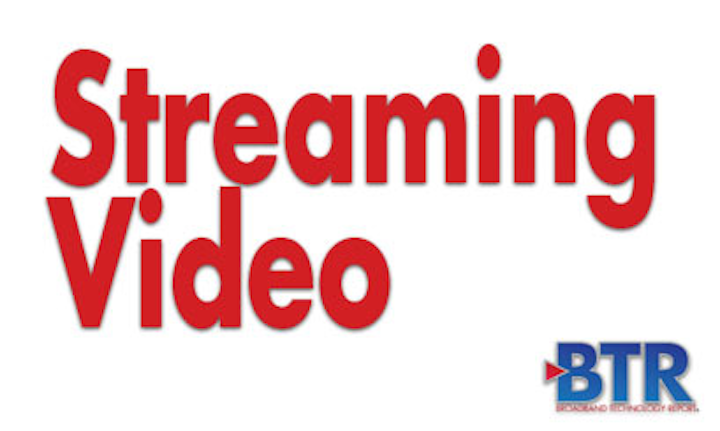 According to ABI Research, for superior user experience, especially in the live streaming segment, low latency streaming is becoming essential. TV viewing habits are shifting from linear TV to online TV, which is accelerating the video streaming market. While subscriptions are dominating the OTT market, the live streaming market is advancing as the demand for sports and other live programming continues to grow. ABI forecasts that live video streaming is expected to grow at a CAGR of 10% to a subscriber base of 91 million in 2024.
Typical latency of HTTP streaming is about 40 seconds, while broadcast latency is around 5 seconds. High latency can negatively impact the viewing experience, especially when it comes to sports streaming.
"Sports streaming has proven to be a huge success in the live streaming segment. Many cord-cutters are still willing to get live streaming for sports programs. However, high delay compared to traditional broadcast sources can prevent many consumers from accessing live streaming," said Khin Sandi Lynn, industry analyst at ABI.
The demand for low latency is not limited to sports. Any type of video streaming user is more likely to stop watching a video that buffers often. Studies indicate that there is a high possibility of users terminating the video streaming service due to long buffering. The video streaming market is getting more and more crowded with multiple service providers; subscription video on demand (SVOD) services, live and VOD streaming services provided by pay TV operators, and direct-to-consumer streaming services such as HBO, are all competing for market share. Recently launched Apple TV+ and Disney+ are expected to further fuel the market. As service providers continue to make investments to improve their service quality, supporting low latency streaming is quickly becoming an essential differentiator against competitors.
In addition to video streaming, cloud gaming, eSports streaming, online betting, and online auctions, there are other applications that need low latency streaming to properly operate.
"These types of applications require a high level of interactivity, and any delay will have a negative result or even completely prevent the experience from occurring, due to latency exceeding minimum possible requirements. The accelerating growth of the cloud gaming and eSports markets is also driving the demand for low latency streaming technologies and services with similar requirements to guarantee a baseline user experience," said Eric Abbruzzese, research director at ABI.
A range of low latency solutions from encoding to CDN optimization and video playback optimizations are provided by video delivery solution providers. Solution providers support different streaming protocols such as SRT, Low Latency CMAF, or Apple Low Latency, all with benefits and drawbacks when viewed holistically. ABI believes it is essential for service providers and content distributors to consider the use case, such as targeted video quality and audience reach, to select the solutions that best fit the business requirement.
"When the evaluation between video qualities, deployment cost, and business cases are done properly for low latency streaming solution deployment, service providers can offer a high-quality streaming service and improve churn and revenue," Lynn said.