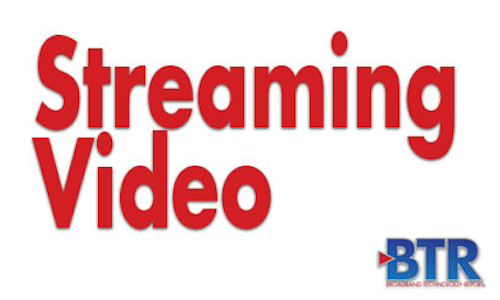 According to Limelight Networks' (NASDAQ:LLNW) latest "State of Online Video" research report, worldwide streaming video viewing has reached a new high of 6 hours, 48 minutes a week, with 82% of viewers binge-watching shows online.
Time spent binge-watching is up 18% from last year to an average of 2 hours, 40 minutes at a time. Americans are the biggest binge-watchers, with sessions averaging more than 3 hours. In addition to time, consumers are watching more online video services. The report indicates that 70% of consumers subscribe to at least one streaming service (compared to 59% in 2018) and 72% of consumers now use dedicated streaming devices (compared to 67% in 2018).
With the increase in online viewing, expectations for quality experiences are also on the rise. Viewers won't tolerate streaming disruptions with 27% giving up on an online video after one rebuffer and another 40% leaving after two. Some 43% of global consumers report rebuffering as their primary online viewing frustration, and another 31% report video quality issues as their top concern.
"Consumers are embracing new streaming platforms, but retaining subscribers requires more than just good shows," said Michael Milligan, senior director at Limelight Networks. "Streaming service providers have spent extraordinary amounts of capital acquiring content and customers. To be successful in the long-term, quality programming and seamless user experiences are essential. Content providers need video-enabled edge services to ensure the best possible experience for viewers."
Other findings indicate:
Global consumers watch just over 7 hours of broadcast TV each week, a decrease of 50 minutes since 2018. However, global viewership for traditional TV remains higher than online video across every country except Singapore and India.
Rising prices are the No. 1 reason global consumers will cancel their cable or satellite subscription (42%) and streaming services (52%). Consumers in the UK are the most apt to ditch cable or satellite TV due to cost (59%), while Italians have the highest price sensitivities for streaming (62%).
Global consumers are most accepting of ads during an online video if they can skip it (59%) or if it's a short ad before a free video (57%).
For the first time, smartphones have overtaken computers as the preferred device global consumers use to watch online video. When it comes to streaming on the big screen, global consumers prefer to use smart TVs (31%) over other dedicated streaming devices.
The "State of Online Video" report is based on responses from 4,500 consumers in France, Germany, India, Italy, Japan, Singapore, South Korea, the UK, and the United States age 18 and older, who watch 1 hour or more of online video content each week.