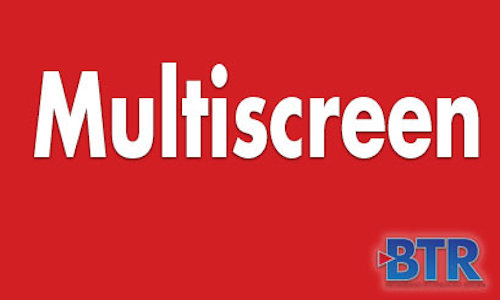 Broadpeak and ATEME announced a new low-latency live video streaming solution to support the DVB-I standard ecosystem. Recently demonstrated at IBC2019, the joint solution leverages machine learning-based encoding, multicast ABR, low-latency CMAF and HTTP chunked transfer encoding (CTE). The solution is intended to enable pay TV operators to deliver live multiscreen streams with 1 second of end-to-end latency.
"ATEME continuously works towards delivering a superior experience and outstanding quality for ABR video while reducing the OPEX and CAPEX for pay TV operators," said Michel Artieres, ATEME's CEO. "Latency is a major issue for our customers. By leveraging our continuous efforts towards innovation, we have implemented patented machine learning-based compression, minimizing any video pipeline buffer. Through our partnership with Broadpeak, the leader in multicast ABR, we can drastically improve the quality of live video streaming."
The solution combines ATEME's Content Adaptive Encoding tools within its TITAN solution with Broadpeak's BkS350 Origin Server and Packager, BkE200 transcaster server, and nanoCDN multicast ABR solution. Broadpeak's nanoCDN combines multicast delivery with CMAF and HTTP CTE, allowing continuous (i.e. on-the-fly) video delivery.
TITAN's Content Adaptive Encoding is built on machine-learning algorithms to reduce latency, the bitrate for multiscreen delivery and CDN costs with the same video quality.
"Many technology providers claim to provide low-latency video streaming solutions, by reducing the player buffer size without optimizing the network. Yet, the performance of these solutions is in a lab setting, so they don't account for jitter on real-world networks or the succession of rebufferings that can occur, which impacts QoE," said Jacques Le Mancq, CEO at Broadpeak. "By collaborating with ATEME, we can resolve these important issues with an end-to-end perspective, including the headend components and the network components in the solution, confirming our position as a leader in providing innovative content delivery solutions that ensure a flawless quality of experience across all screens."