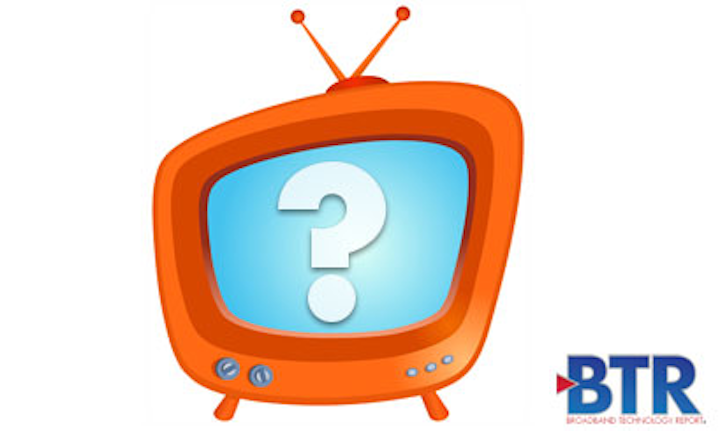 According to the Bureau of Labor Statistics, the percentage of household spend on entertainment has not changed much in the past few decades. In 1984 it was 4.80%, while in 2017, it was 5.33%. Though spend on entertainment has largely remained static, operators are fighting an increasingly competitive war for share of customers' wallets as TV viewing patterns shift. Pay TV operators are afraid of losing revenue to cord-cutting, and streaming service providers are concerned with generating a healthy ROI on investment in original, exclusive and premium video catalogs.
However, the issue facing the future of TV is not as black and white as cord-havers vs. cord-cutters. OTT video has increasingly been attractive to subscribers because they can take their content on the go and watch from multiple devices, but linear pay TV is still the vehicle of choice for many, especially for live events like sporting events.
How, then, can operators on either side of the spectrum stay on top of the latest trends driving the market and cater to the diverse needs of their customers, while getting the best ROI? Subscribers need accessibility, flexibility and reliability. Looking at today's landscape, a hybrid approach may be the best way to offer all three and more.
Subscribers need accessibility
Content is king, and user experience is queen. The pay TV market will continue to grow despite the rise of streaming services, as viewers want access to all types of content, multiscreen and a range of devices. Therefore, customers are not so much cord-cutting as they are supplementing their traditional TV with digital offerings. According to Parks Associates, 52% of U.S. broadband subscribers have pay TV and at least one OTT service. To stay relevant, cable operators need to offer packages that deliver the best user experience. These packages can include access to all types of content, including streaming services, personalized curated catalogs and backend analytics that can help continuously improve content curation.
Subscribers need flexibility
Consumers want the power of choice – they expect to be able to watch an infinite number of shows on an infinite number of devices, whenever they want. To keep up with this demand, companies need to consider a platform that supports a full range of distribution models, including the best of broadcast and IP. They need to be able to deliver more viewing options, extra storage and greater flexibility for complete, time-shifted, multiscreen experiences.
Subscribers need reliability
That being said, if operators are to provide subscribers with accessibility and flexibility in their viewing activities, the delivery methods must be as reliable and secure as possible. Specifically with OTT video, consumers want to be able to stream without disruptions. While the latency problem is being mitigated by leading video solutions providers, it is still a process that won't be solved overnight – which is why a hybrid approach makes the most sense right now. In terms of security, consumers want content from trusted sources, but according to a Launchleap survey, more than 50% of viewers ages 18 to 34 watch content illegally – both knowingly and unknowingly. Private pirated networks and pirate sites offer consumers premium content for substantially reduced prices or for free, but also often expose viewers to malware and data privacy risks. Additionally, piracy is not only a risk to viewers, but also to the providers, who are looking to protect their revenue. Therefore, to address the issue of piracy, operators must drive consumer awareness about pirated content and market personalized offers from legitimate sources.
A hybrid approach takes into consideration viewers' needs for accessible content, flexible experiences and reliable services, while addressing the pain points of both pay TV and OTT services. And while there is a lot to look forward to in the future of TV, hybrid solutions offer an immediate solution to win in the evolving marketplace – so don't pick up those cord-cutting scissors just yet.
Tim Ruhl is senior product marketing manager at Synamedia. JT Taylor is in product marketing at Synamedia.