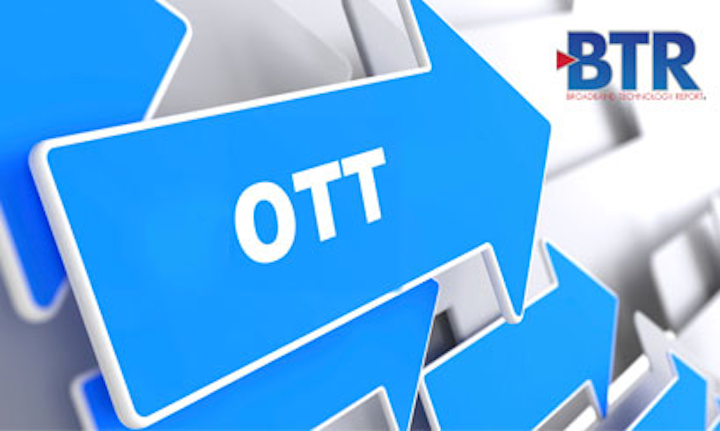 Digital TV Research has three new reports out covering different aspects of the global video industry, including pay TV, over-the-top (OTT) and subscription video on demand (SVOD).
Pay TV
The research house estimates that pay TV subscribers increased by 26 million in 2018 across 138 countries, taking the number of pay TV subscribers beyond 1 billion.
Simon Murray, principal analyst at Digital TV Research, said, "[Telco] IPTV added 42 million subscribers in 2018 alone to take its total to 257 million. IPTV overtook pay satellite TV in 2018."
Satellite TV and pay digital terrestrial TV (DTT) grew by 2 million and 1 million subscribers respectively in 2018. Digital cable TV added 7 million subs, but analog cable TV shed 16 million subs - meaning a net loss for cable.
Cable TV accounted for half of all pay TV subscribers in 2018, down from three-quarters in 2010. IPTV increased its share of pay TV subscribers to a quarter in 2018. Satellite TV generated 22% of pay TV subscribers in 2018.
Global pay TV revenues peaked in 2016 at $205 billion. Revenues fell to $199 billion in 2018.
OTT
Global online OTT TV episode and movie revenues reached $68 billion in 2018, climbing from $51 billion in 2017 and up by $30 billion on 2016.
From the 138 countries covered in the research, the top five commanded 71% of the global revenues by 2018. OTT revenues exceeded $1 billion in 10 countries in 2018.
Murray said: "The U.S. added $6.5 billion in revenues in 2018, with China up by $3.6 billion. Therefore, the U.S. and China were together responsible for more than half the world's additional revenues in 2018."
SVOD became the largest OTT revenue source in 2014 when it overtook ad-supported VOD (AVOD). SVOD's share reached 53% in 2018. SVOD revenues climbed by $11 billion in 2018 to $36 billion - up by 44% in the year. AVOD revenues increased by $5 billion in 2018 to take its total to $22 billion.
SVOD
Gross SVOD subscriptions increased by 139 million in 2018 to 508 million - or up by 38%. The net subscriber count rose by 83 million in 2018 to reach 357 million, up by 31%. This means that the average SVOD subscriber paid for 1.43 SVOD subscriptions by end-2018, up from 1.05 in 2010.
Murray said: "China and the U.S. together accounted for 63% of the global total in 2018. China overtook the U.S. in 2018 to become the gross SVOD subscription leader. China added nearly 60 million subscriptions in 2018 alone, with the U.S. up by 27 million (despite its relative maturity). India nearly doubled its subscription base."
Eight countries had more than 10 million SVOD subscriptions by end-2018, collectively providing 80% of the global total.
Gross SVOD subscriptions represented 30.5% of TV households by end-2018. The proportion of net SVOD subscribers was 21.4%, meaning that more than a fifth of the world's TV households had at least one SVOD subscription by end-2018.