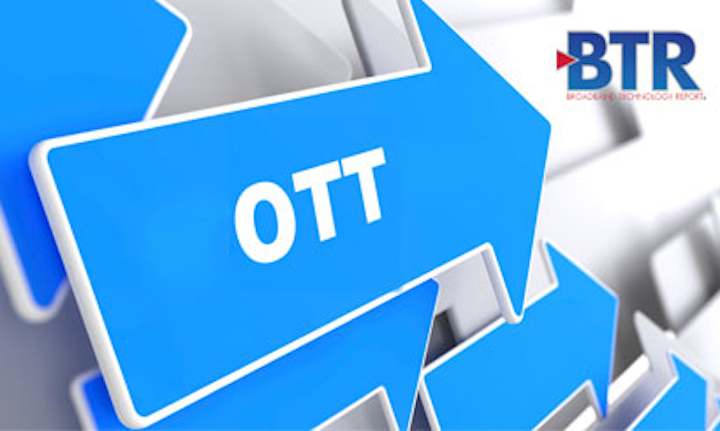 NAGRA, in partnership with research consultancy MTM, has published "The Global Market for Premium Sports OTT Services," a report on the growth of sports OTT video services around the world and its impact on traditional pay TV service providers.
The report analyses the global market for premium sports OTT services to capture key trends within the sector and map out the changing market landscape. It is based on interviews with senior executives and an analysis of the world's leading leagues, clubs and sports OTT services.
The research defines six main categories of sports OTT providers and highlights key trends and developments in the market, including: paid premium OTT sports services from sports leagues and clubs; pay TV provider sports-oriented 'skinny bundles'; the emergence of specialist OTT sports aggregators; and emerging sports content pricing and packaging models. It also identifies seven main implications for pay TV providers going forward:
Live sports are the last bastion of live TV, making it mission critical for pay TV companies to retain tier 1 sports rights in their bundles.
Pay TV companies appear well-positioned to retain the tier 1 sports rights.
Platform providers, such as Amazon and the major sports broadcasters, are likely to be the two most significant threats to pay TV providers' retention of tier 1 sports rights and customers.
Pay TV providers can be expected to continue to rationalize their investment in tier 2 sports rights and tier 2 entertainment channels.
Sports OTT providers can be expected to continue to experiment with different pricing and packaging models, seeking the right balance between being attractive to consumers and being profitable.
Pay TV providers will need to evolve their service offerings in response to agile challenger brands who are offering innovative viewing experiences for sports fans.
Pay TV providers must continue to take steps to limit the impact of sports streaming piracy by leveraging new anti-piracy technology and industry collaboration, particularly as 5G begins to roll out.
"This special Pay TV Innovation Forum report delivers valuable insight on the state of the global sports OTT market, focusing on how pay TV operators can take advantage of the sports OTT opportunity," said Simon Trudelle, senior director, product marketing, at NAGRA. "It also reinforces our continued commitment to helping our customers leverage the right technology and expertise to scale video delivery, enhance fan engagement and take advantage of smart monetization strategies, while ensuring that unparalleled content protection and anti-piracy solutions secure the business model."
"Sports have been a key driver of growth in pay TV for more than two decades," said Jon Watts, managing partner, MTM. "However, the rise of sports OTT has introduced a new wave of competition and innovation into the market, prompting traditional providers to adapt their pricing, packaging and overall value propositions to stay successful. This report brings to light the key trends, challenges and opportunities of the global sports OTT market to help both service providers and sports rights holders prepare for the future."