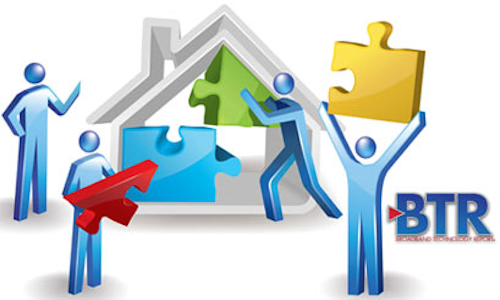 LTN Global, a provider of IP video transport solutions, has entered into an agreement to acquire Crystal, a provider of software to automate the monitoring, control, and metadata management of end-to-end broadcast and digital media operations. Together, LTN and Crystal will offer ad insertion, digital watermarking, and other tools to allow networks and digital platforms to monetize their content across a managed IP multicast network.
"Over the past three decades, Crystal's customized software solutions have provided a management and control backbone for the world's leading broadcast, cable, and satellite networks," said Malik Khan, co-founder and executive chairman at LTN Global. "Now, LTN will integrate Crystal's innovative technology into our software-managed IP production and transmission workflows. This integration allows our customers to leverage the power of a managed network to greatly reduce high capex costs and puts essential content monetization tools at their fingertips."
"The addition of Crystal to the LTN Global family gives content distributors a one-stop solution for transitioning from satellite to terrestrial IP," said Khan. "LTN is evolving into more than just bulletproof managed IP distribution, and Crystal is the perfect addition to our current suite of services. With this acquisition, we're extending our business to provide all of the critical components of a video transmission workflow in a model that reduces customers' technology risk along with many of the costs associated with scalable video delivery and content monetization."
Crystal's patented technology is designed to signal data from all traffic, scheduling, and playout systems through any delivery platform, including OTT, CTV, and TVE. The integration of Crystal technology into the LTN portfolio is intended to let customers work with a common GUI across services and to provide NOC support for the end-to-end workflow, and scalable workflows that leverage LTN's data center resources.
Currently, more than 100 linear networks have deployed Crystal's AdConnect to provide customized digital markings to OTT platforms. The company's technology is designed to enable TV ad inventory owners to sell advertising on an addressable basis on any platform, whether delivered via over-the-air to smart TVs (e.g. Open Addressable Ready, OAR), traditional distribution, or OTT.
"Crystal's goal is to be a ubiquitous element across a network's distribution chain, providing the mission-critical ad signaling and marking associated with all of the current and emerging MVPDs and vMVPDs," said Crystal CEO Roger Franklin. "By joining forces with LTN, Crystal now has the ability to transport these properly marked video feeds with fully managed reliability and latency and in any required format."