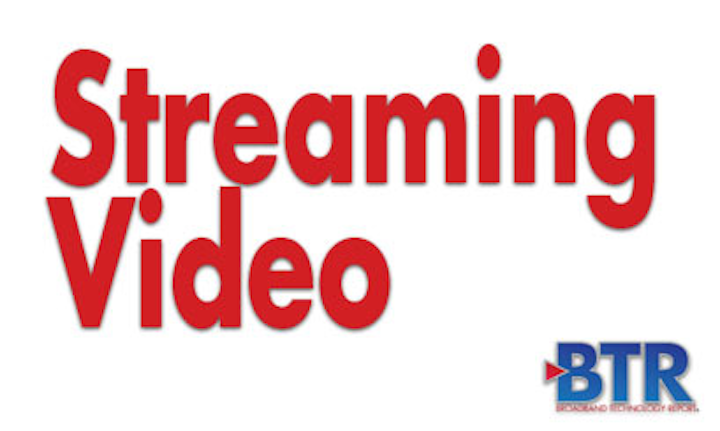 According to the ACSI Telecommunications Report 2018-2019, video streaming has expanded its lead over subscription TV service in terms of customer satisfaction, rising 1.3% to a score of 76 on the American Customer Satisfaction Index's (ACSI) 100-point scale. Subscription TV service sits at 62, tied with Internet service providers (ISPs) for last place among all industries tracked by the ACSI.
Among the five telecommunications industries covered in the report - subscription TV, ISPs, fixed-line telephone service, video-on-demand (VOD) service, and video streaming service - only video streaming stands out.
"Video streaming once again proves itself to be the best of the telecom industries in customer satisfaction," said David VanAmburg, managing director at the ACSI. "Traditional telecom providers have tried to step up their game, but they're not providing original content the way video streaming is, and in part they suffer guilt by association - if customers aren't satisfied overall with Comcast, they're probably going to ding Comcast's on-demand service, too."
Video streaming services are the top performers for customer satisfaction among the five telecom industries. Competition is likely to spur further improvement, with both Disney and Apple expected to release inexpensive streaming services later this year.
Netflix gained 1% to secure first place at 79 - and No. 1 across all five telecom categories - after sharing the lead with Sony's PlayStation Vue and Amazon Twitch last year. As its membership growth continues, Netflix ranks at the top for original content among all streaming services, according to ACSI data.
Sony's PlayStation Vue is steady in second place at 78, followed by Microsoft Store at 77. Hulu stepped up 1% to match Amazon Prime Video (up 1%) and Apple iTunes (down 1%) at 76.
The rest of the category fell below the industry average. Five services clustered at 75: CBS All Access (up 1%), Google Play (unchanged), Amazon's gaming platform Twitch (down 4%), Walmart's Vudu (unchanged), and Google's YouTube (down 1%). DISH Network's Sling TV was the most improved (up 4%), meeting HBO (up 3%) at 74. Starz matched the combined score of smaller platforms at 72, while Showtime grew 1% to 71.
AT&T's DirecTV Now fell 1% to 69, ahead of only Sony Crackle, which remained unchanged at 68.
For the past six years, customer satisfaction with subscription TV has languished in the mid-to-low 60s, and in 2018, subscription sales declined 3% to $103.4 billion.
AT&T's U-verse TV held the lead for subscription TV despite a 1% slip to 69, followed by Verizon's Fios at 68 and DISH Network at 67 (both unchanged). AT&T's satellite TV service, DirecTV, gained 3% to an ACSI score of 66, but that may be the result of shedding dissatisfied subscribers, leaving only the most loyal customers.
Altice's Optimum retreated 2% to 61, falling behind the industry average. Charter's Spectrum was among the few gainers in the industry, improving 2% to 59 to tie with Cox Communications, which slipped 2%.
Frontier Communications was up 2% to match Comcast's Xfinity, which sat unchanged at 57. Mediacom followed closely with a 2% increase to 56. Altice's Suddenlink fell 5% to the bottom of the category at 55. These companies are among the lowest-scoring firms tracked by the ACSI.
Unchanged at a score of 62, ISPs remained at the bottom of the ACSI rankings. While many providers posted gains this year, service was largely considered to be slow and unreliable, and competition is limited in many areas. Most ISPs are perceived as falling short of providing good service at an affordable price.
Verizon's Fios was stable at the top of the category with an ACSI score of 70; AT&T Internet had a 1% uptick to 69.
Altice's Optimum retreated 2% to 63 but remained the leader among coaxial providers. Comcast's Xfinity was up 2% to 61. Cox Communications climbed 2% to 60, tying Altice's Suddenlink, which fell 2%. Charter's Spectrum also dipped 2%, and CenturyLink grew 2% to meet at 59.
The lowest-scoring ISPs all made gains. Mediacom improved the most, up 6% to 56, just behind Windstream, which rose 2% to 57. Frontier Communications gained 2%, but sat at the bottom of the industry at 55.
Customer satisfaction with VOD service slipped 1.5% to an ACSI score of 67 as viewers continue to turn toward streaming services like Netflix and Hulu. Despite the threat of online competition, the largest cable and satellite companies have done little to spur improvement.
AT&T's U-verse TV service held the lead a year ago, but fell 3% to share the top spot with Verizon's Fios (unchanged) at a score of 72. Satellite provider DISH Network dropped 3% to 71 but remains just ahead of DirecTV, unchanged at 70.
Frontier Communications debuted in the category with a score of 67, in line with the industry average. Three decliners met at 66: Cox Communications (down 1%), Altice's Optimum (down 3%), and Comcast's Xfinity (down 1%). Charter's Spectrum remained unchanged at the bottom of the category with a 64.
As more than half of all U.S. households forgo landlines in favor of wireless service, only the most loyal customers remain. Perhaps that's why overall customer satisfaction with fixed-line telephone service climbed 1.4% to an ACSI score of 71.
Individual company performance, however, varied. Vonage stepped up 1% to 77. As a VoIP provider, Vonage doesn't need to maintain an infrastructure, so it can focus resources on customer service.
Companies that provide both cable and Internet service in addition to landline telephone did not perform as well. Verizon Communications gained 1% to 73, followed by AT&T, unchanged at 72. Altice's Optimum was static at 69, followed by Cox Communications, Charter's Spectrum, and Comcast's Xfinity - all posting modest gains to 67. Windstream was stable at 64.
The only two decliners were CenturyLink, which dipped 2% to 65, and Altice's Suddenlink, which fell 14% to 61. According to its customers, Suddenlink's service is the least reliable among fixed-line providers in terms of service interruptions and outages. Frontier Communications also came in at 61, despite being the most improved with a gain of 7%.
The ACSI Telecommunications Report 2018-2019 on subscription TV, ISPs, fixed-line telephone service, VOD service, and video streaming service is based on interviews with 38,681 customers, chosen at random and contacted via email between April 5, 2018, and March 27, 2019.