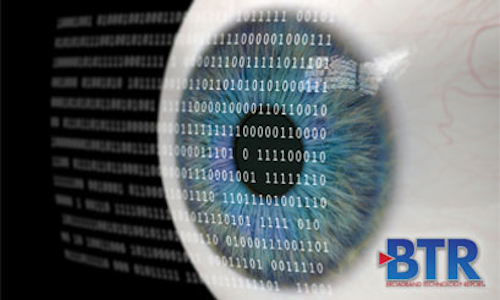 ABI Research has reported that despite ongoing consolidation in the advertising technology market, growth continues overall as spending on digital advertising continues to increase and companies are better utilizing data. The video ad tech space was $1.7 billion in 2018 and is expected to grow to $6 billion by 2023, ABI said.
"Advertising … remains relatively siloed, and as more ad spend moves to digital, the value in cross-channel management and tracking will grow in kind, particularly when it includes traditional TV services, which remain the primary source of video viewing for a large number of households," said Michael Inouye, principal analyst, ABI.
Companies like Imagine Communications are beginning to address cross-channel challenges. "We're hearing more and more that companies want to avoid the data lake and in turn are pushing to make the data actionable," Inouye said.
Imagine recently announced that it has updated its xG GamePlan ad inventory optimizer to be able to blend spot-based and audience-based campaigns.
"(We provide) value by optimizing the audience and the impression so that (companies) will leverage the least expensive piece of inventory for themselves and monetize at the highest yield," said Dave Villano, COO, Imagine.
"Broadcaster and MVPD customers globally want to move to impression-based ad models to more strategically optimize their inventory, but most markets are built so heavily around 'the spot' that it's not as easy as flipping a switch," said Ronnie Bell, VP of global product management, Imagine Communications.
Thus far, the platform has helped customers achieve campaign targets using up to 75% less inventory. One MVPD was able to deliver a targeted audience with 66% more efficiency.
Nine Entertainment, a free-to-air broadcaster in Australia, has been using xG GamePlan as part of its 9Galaxy automated TV trading platform to take an audience-based approach to ad inventory management.
"We started by taking remnant inventory and demonstrating the value of it, (providing) a 20-25% lift. From their taking off, (they are) allocating more and more of premium inventory to run through this system and yield the benefits of the optimization engine," Villano said.
Since xG GamePlan is cloud native, it helps companies shed operational dependencies, and with digital growing at an historic pace and 5G gearing up, companies are looking for convergence.
"We are on a cusp of major change in the industry. All of these changes require you to deliver your inventory in a more complex manner than before. That is where we are trying to capture the market, (by pulling) pieces together and unifying them at the ecosystem level," Villano said.