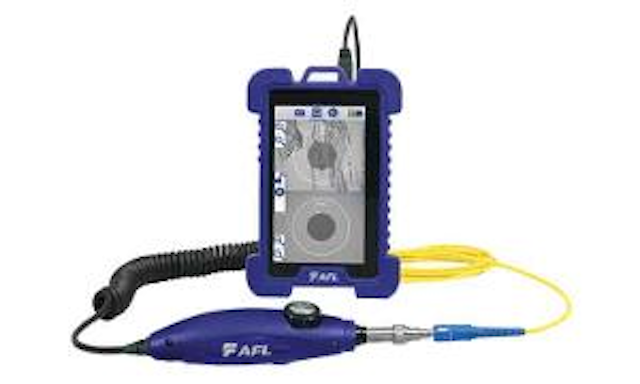 AFL
's new NOYES FOCIS family of integrated fiber
inspection and analysis
solutions is designed to enable users to view, capture, store, recall, review and share fiber endface images and document that fiber connections are contamination free. It's intended for field use by network installers, maintenance and node activation personnel.
Its patent-pending image pairing capability is designed to let users document before/after, input/output, jumper/bulkhead and as-built/as-found fiber installation and maintenance scenarios. Kits are available for PC/UPC, APC and MPO/MTP fiber connector configurations.
FOCIS kits consist of a touchscreen tablet, a digital video fiber inspection probe and AFL SimpleViewPlus inspection software. They employ a user interface that mimics smartphones and personal navigation systems. More than 1,000 images may be stored and image files may be transferred to other devices via USB memory sticks or SD cards. The
AFL
kits are packed in a hard-side carry case.