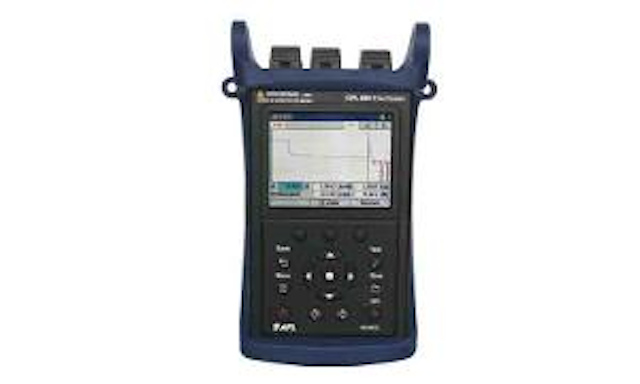 AFL
has announced some enhancements to its NOYES OFL280 FlexTester OTDR that are designed to save optical power meter results for integration into the company's TRM reporting application and expand language support.
AFL's recently updated TRM Test Results Manager software is now compatible with OFL280 .SOR trace files and .ATD power meter files. TRM is intended to enable OFL280 OTDR event analysis and end-to-end loss test results to be combined into a single report.
The OFL280 FlexTester family is designed for 0.8 m event and 3.5 m attenuation dead zones, and includes an integrated optical light source (OLS), an optical power meter (OPM) and a visual fault locator (VFL). The OLS and OPM support AFL's Wave ID, which is intended to enable simultaneous power and loss measurements at multiple wavelengths. OFL280s are designed for 12 hours of continuous operation without battery recharge or replacement.