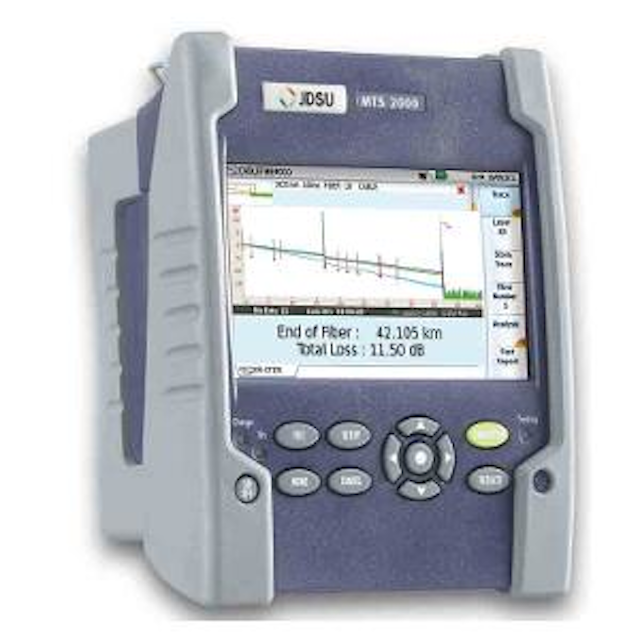 JDSU
's T-BERD/MTS-2000 is a handheld modular test set designed to conduct a wide range of test applications for numerous types of optical fiber networks.
It's designed for hands-free testing and features a 5-inch touch screen display; test applications for OTDR, automatic insertion loss/optical return loss, CWDM spectrum analyzer, selective PON power meter and connector inspection with IEC pass/fail analysis; built-in optical power meter, visual fault locator and optical talkset options; lithium polymer (LiPo) battery for up to 8 hours operation; connectivity with Ethernet, USB, Bluetooth and WiFi; and cross-compatibility with the company's MTS-4000 Multiple Services Test Platform.
It's also compatible with JDSU's FiberComplete, SmartOTDR and P5000i digital inspection analysis solutions.