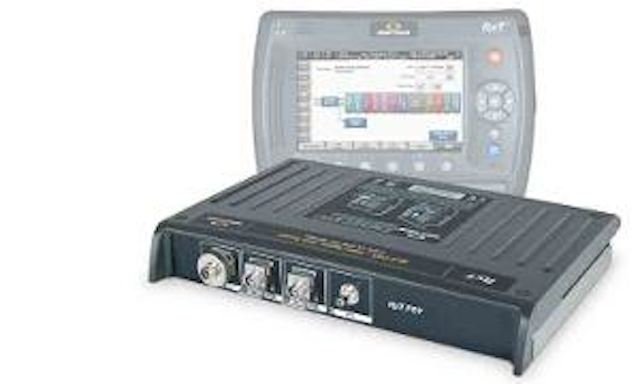 Sunrise Telecom
announced the addition of the RxT-4000 Fiber Optics Toolkit (FOT) and the FiberScope inspection option to its RxT Smart Productivity Test Platform. The addition of the new modules provides additional test and verification capabilities for operators deploying fiber-optic infrastructure for business services, mobile communications and cloud-based applications.
The RxT FOT module is an integral solution for installation, troubleshooting, and maintenance of Carrier Ethernet and SONET/SDH fiber-optic cables. Combined with the RxT's portfolio of modules, which include solutions for 10GE, SONET/SDH and T-1/E-1, the RxT can now test from physical layer to services with one test set.
The combined solution is designed to inspect fiber connectors, analyze fiber for impairments and, if necessary, pinpoint the location and identity of the impairments. The RxT FOT, which is available in multiple wavelength combinations for testing single-mode and multi-mode fibers, records event location and identity for the fiber under test. The platform incorporates quad wavelength testing, auto and manual mode configuration, and a one-button Auto Test Mode.