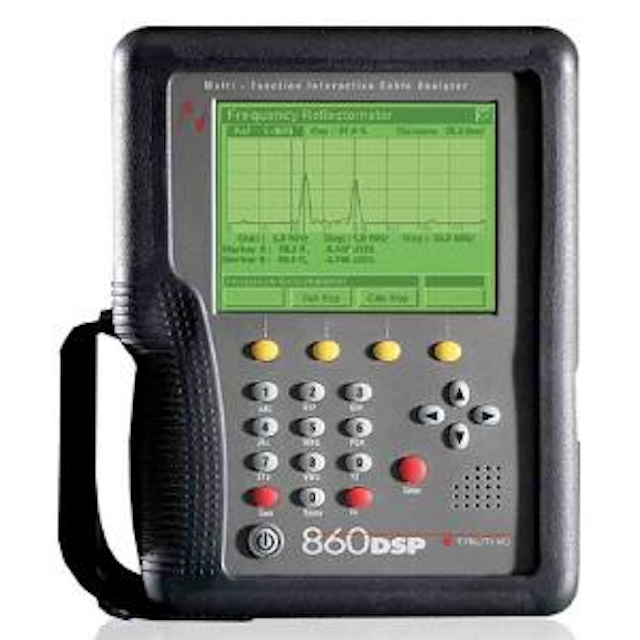 Trilithic
announced a new test suite option for its 860 DSPi Field Analyzer. The LD-1 Linear Distortion Suite is designed to enable technicians to track down and troubleshoot linear distortions.
The new LD-1 Suite allows manually looking for bad passives, split cables and loose or corroded hardware. Paired with the Frequency Domain Reflectometer (FDR), the new find-and-fix option determines the distance to cable faults that cause microreflections and in-channel linear distortions. Technicians can identify and analyze the distortions and pinpoint the location of the defect.
The LD-1 Linear Distortion Suite is available to install on all current 860 DSPi devices with a DOCSIS 2 or DOCSIS 3 8x4 modem. It's being demonstrated at Cable-Tec Expo in Atlanta.