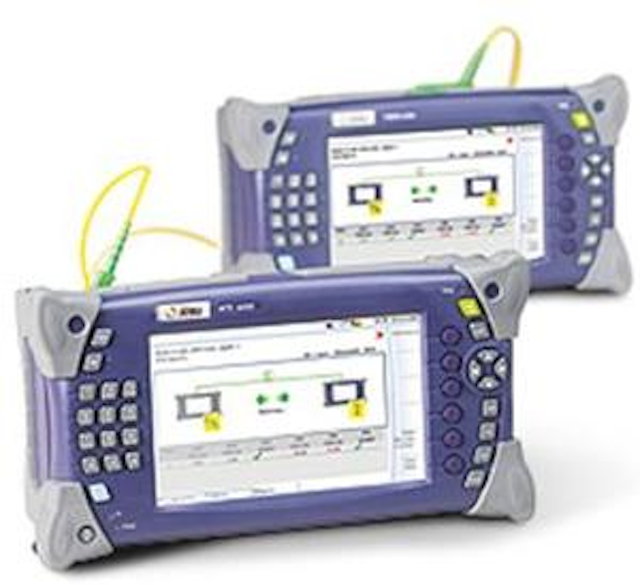 JDSU
's FiberComplete test solution for the T-BERD/MTS-4000 combines the capabilities of 10 instruments into one. It's designed to give each technician a single tester to install, turn up, and maintain metro and access point-to-point or point-to-multipoint (PON) networks.
The unit is designed to automatically perform bidirectional insertion loss (IL) and optical return loss (ORL), distance, and optical time domain reflectometry (OTDR) with one module, from one optical port. It also can characterize splices and connectors as well as locate faults.
The FiberComplete features a simple, automated measurement process, uses a single connection port combined with a fully automated process and easily readable results, includes automatic continuity check and an intelligent fault finder and compiles test results into one complete cable view and automatically stores all measurements in one folder.