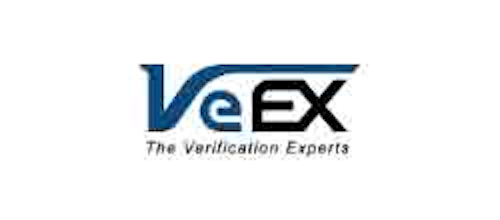 VeEX' upgraded CaLan 3010H+ CaTV sweep system is making its debut at ANGA COM in Cologne, Germany. The test and measurement system has been upgraded to support DOCSIS 3.1.
The redesigned CaLan 3010H+ headend unit features a1.8 GHz transmitter and a 240 MHz receiver designed for sweeping the entire forward and return path respectively. The 3010H+ is designed to work in conjunction with a range of VeEX products, including the new AT3000 RF Switch Multiplexer, the CX380s-D3 and the newly released CX380s-D3.1 platform. The 3010H+ is also compatible with Sunrise Telecom's CM2800 and CM3800 testers, which now form part of the VeEX CaTV product portfolio.
"Sweep techniques gained from decades of experience will once again play a pivotal role in service prequalification, installation, and maintenance of DOCSIS 3.1 networks," said Mike Venter, VeEX VP of sales and marketing, EMEA. "The upgraded CaLan Sweep System not only delivers the same tried and tested, peace of mind performance as its predecessor, but protects previous test equipment investments of several key MSOs across Europe through backwards compatibility with legacy sweep spectrums."