Video Clarity upgrades monitoring family
Video Clarity announced two additions to its RTM line of real-time audio and video monitoring solutions. RTM IP is a new model designed for ...
Apr 4th, 2018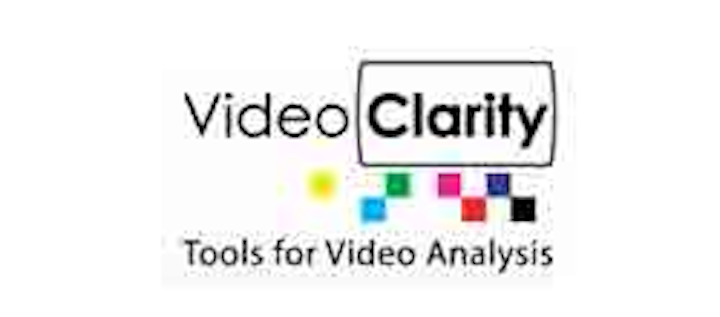 Video Clarity announced two additions to its RTM line of real-time audio and video monitoring solutions. RTM IP is a new model designed for perceptual testing in the ST 2110 IP domain, while the company's RTM Manager control interface now includes automated file QoE for automated quality testing.
"Our major goals this year were not only to apply new features that current users have asked for, but to create more automated tools and broaden the applicability of our products for new users. With these new RTM products, we've done both," said Blake Homan, president and founder of Video Clarity. "Through RTM IP, service providers who continually test for video and audio quality to understand the home viewer's quality of experience can for the first time do so with perceptual testing in real time in the IP domain. Additionally, manufacturers can now apply picture and audio quality testing functions in long form to developing products in R&D and QA applications."
Through GigE and 10 GigE IP interfaces, RTM IP can run automatic, full reference, real-time quality testing in the IP domain for uncompressed and compressed video quality streams. It works by playing a test reference source into the network while performing a comparison of that source to downstream processed video and audio. The system is intended to enable program originators, service providers, and manufacturers' test labs to apply RTM testing to IP networks using the new SMPTE ST 2110 media flow technology.
Users can apply perceptual video quality tests to encode processing in an ST 2110 network environment simultaneously with audio quality, lip sync, and program loudness up to 16 channels. RTM IP is available as new model RTM-S2043-IP and as a software option for ClearView IP systems that have 10G IP interfaces.
RTM Manager with file QoE applies an automated file-testing routine for VOD or OTT file-encoding workflows for users that need an added layer of video and audio quality measurement, with a threshold for recording low-quality events in the baseband domain.
The new RTM automated measurement process is designed to test HD and SD video faster than real time to accelerate the test time per file of both long- and short-form programming, then present results and errors for review. The RTM Manager browser interface gives users access for setup and testing feedback, while the ability to test multiple files in a series automatically limits human intervention.
The RTM Manager browser controller with automated file QoE is part of a new RTM software package and is also an added feature set to all RTM system models, which will be available for purchase as of the 2018 NAB Show. Existing RTM customers can upgrade their RTM systems or software with the automated file QoE function for $2,995.