CableNET 2010 to Emphasize Advanced Ads and Interactive TV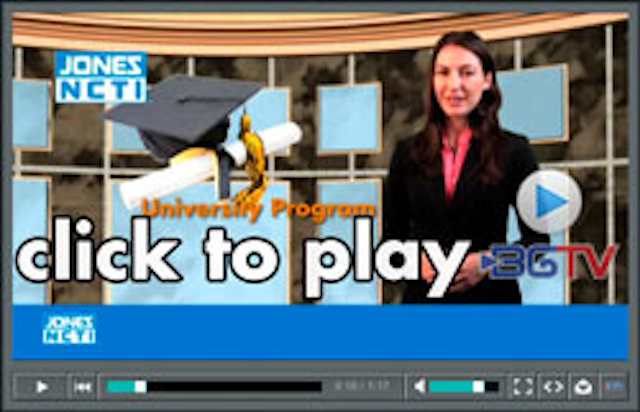 Always a technical highlight on the Cable Show floor, the CableNET exhibit has a history of providing attendees a sneak peek at the latest and greatest emerging technologies and applications for the cable industry. In the past, it offered early views of the likes of the DOCSIS platform, HDTV, enhanced and interactive video services and VoIP. This year's CableNET will feature a range of vendors focused on the latest technologies and emerging services such as advanced advertising and interactive TV — services that are enabled by EBIF and tru2way technologies.
CableNET also will feature companies exhibiting new products for DOCSIS 3.0, back-office management and 3DTV. The exhibit is co-sponsored by CableLabs (www.cablelabs.com) and NCTA (www.ncta.com), and is slated for May 11-13 at the Los Angeles Convention Center.
Among the companies that will be demonstrating tru2way technology are Dreamer, RCDb, and sofatronic. Demonstrations from Canoe Ventures, FourthWall Media, S&T, Softel-USA, Unisoft Corporation, and ZodiacInteractive will be showcased as comprising elements of the EBIF Awareness Ecosystem, a focus area of CableNET. Another highlight of CableNET this year is advanced network management, featuring Applied Broadband Inc., Maxxian, Mixed Signals, Pulse-LINK Inc., Secure Path Technology, Motorola, Sandvine and SupportSoft.
For more details and descriptions of demonstrations, visit www.cablelabs.com/news/pr/2010/10_pr_CableNET_040610.html.
Pixelmetrix Beefs Up Electronic Couch Potato with Automated Channel Package Audit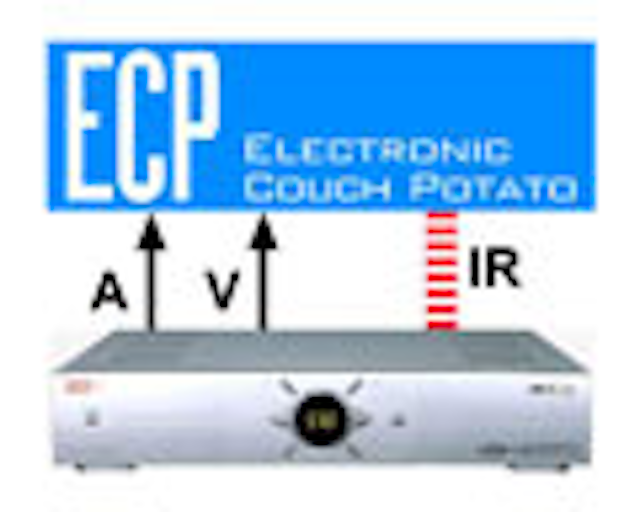 Pixelmetrix (www.pixelmetrix.com) introduced the Automated Channel Package Audit application to its Electronic Couch Potato (ECP). If you're attending NAB in Las Vegas, you can see the product at the company's booth (SU1120).
Automated Channel Package Audit performs automatic, unattended verification of channel packages. Multi-region networks with central headends and a greatly increased universe of channel options has made it difficult for operators to prove to content owners that the correct channels appear in the correct tiers. Until now, correct channel tiering audits needed error-prone manual scanning by human operators. Deployed at a central or regional headend, the Pixelmetrix ECP continuously scans through all channels and reports any channels that are there but not supposed to be, as well as channels that are not there but are supposed to be. With that, operators can use the remote telepresence feature to remotely view the channel for positive confirmation.

BigBand Rolls Out Advanced SDV Tool

BigBand Networks (www.bigbandnet.com) unveiled new features for its Switched Video Analysis (SVA) product for switched digital video (SDV) networks. The SVA 4.0 software includes improved monitoring, performance and usability features to support large-scale SDV network operations.
Operators are using BigBand's SVA software to monitor utilization and performance of their SDV networks, to track end user experience, to optimize SDV channel lineups, to plan service group and node splits and to identify long-tail content in order to maximize the number of programs that can be carried. The new SVA 4.0 enhancements are said to offer improvements in performance, measurement, reporting and usability of SDV.

IneoQuest Incorporates Program Availability to Comply With New SCTE Recommended Practice
IneoQuest Technologies (www.IneoQuest.com) reports that it is the first to provide end-to-end product solutions that incorporate program availability, a key performance indicator for video distribution as described in the recently published SCTE 168-6 2010 "Recommended Practice for Monitoring Multimedia Distribution Quality" standard. Using program availability as a standard measurement, video service providers can continuously monitor and report on delivery network performance and device reliability for QoS improvements, operational cost control and SLA management.
The SCTE's newly approved industry practice for monitoring recommend "availability" as the common language for measuring the quality of video delivery. Their performance target for high availability requires that a subscriber not experience any more than six (HD) to 24 (SD) seconds of errors in a program for a 24-hour period. Operators can either leverage this industry target or set their own availability objective, but by using this consistent performance benchmark, all parties involved in video service can improve business communication, such as for SLAs and overall video quality delivery by measuring the expected performance of their networks against this standardized metric.
Until now there hasn't been a method to consistently assess that the subscriber viewing expectations were being met at each and every delivery point within the network. Having a program-centric methodology allows providers to improve QoS while addressing subscribers' demands for higher QoE.
IneoQuest says it makes possible the continuous monitoring of programs at multiple, simultaneous strategic locations, also part of the SCTE recommended practice, with its line of probes and streamlined management systems. IneoQuest solutions harvest vast amounts of gathered data to derive per-program accumulated errored seconds over a monitored period and feed this information into its software management platforms for real-time views of program quality and program availability reports. Leveraging this information, providers can troubleshoot faults immediately, as well as solve systemic issues by using IneoQuest's trending analytics for assessing the overall operational health of a video network.
SeaChange Unveils New Streaming and Storage Solutions

SeaChange International (www.schange.com) announced new streaming and storage solutions designed to reduce operating costs and increase performance in a smaller footprint as operators deploy more flexible content delivery network (CDN) architectures and multi-screen video. The Universal Media Streamer (UMS) flash memory-based server supports multiple video formats and delivers 5,000 video streams in a single 1RU chassis. The new Universal Media Library (UML) provides up to 144 TB of raw storage in a compact 5RU Matrix Storage Array. Both products will be featured at NAB and will be available for order in the second half of 2010.
SeaChange's support for CDNs and multi-screen video is underscored by consumers' changing media consumption habits. While the majority of video content is still viewed on television, Nielsen Media's most recent A2/M2 Three Screen Report indicates that both broadband and mobile video viewing continue to grow, with Internet users watching 53 more minutes of video online and a 53% increase in Americans who watch video on their mobile phones in the third quarter of 2009 versus the year before.

New Rovi App Cleans and Streams Media Collections and Enables Sharing Across Devices
Rovi Corp. (www.rovicorp.com) announced its Personal Media Manager, a software application that enables consumers to "clean" or update the entertainment data residing in their media libraries as well as stream and share music, videos and photos stored on devices on a home network. Compatible with Windows, Macintosh and Linux operating systems, Rovi's Personal Media Manager is designed as a brandable companion application for CE products such as network attached storage devices, digital media receivers and set-top boxes, and for online stores and portals.
Powered by Rovi's LASSO media recognition technology and supported by its deep entertainment data, Personal Media Manager cleans, identifies and tags content with essential descriptive information on albums, songs, movies and more. The application is also capable of connecting the consumer to online services and stores provided by the CE manufacturer or site, enabling simplified access to more content. The app uses Rovi's Connected Platform media networking technology and includes a full DLNA player, server and controller and allows content streaming to devices on the home network. It can be configured to work with popular social networking sites, enabling consumers to easily share personal content such as photos and home videos with their friends and family.

JDSU Intros Traffic Stream Explorer for Carrier Ethernet Networks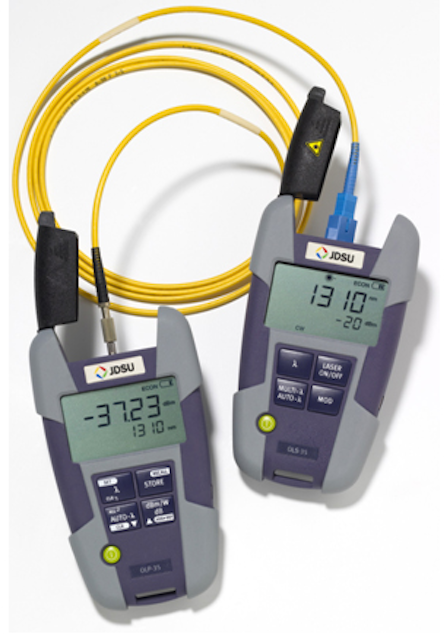 JDSU (www.jdsu.com) unveiled its J-Profiler, the latest addition to the J-Complete suite of test applications that are said to simplify the installation and maintenance of carrier Ethernet networks. The company reports: "J-Profiler saves hours of troubleshooting time for expert and novice network technicians as a monitoring application or traffic explorer for live, in-service links." It's currently available for the T-BERD/MTS-6000A Multi Services Application Module (MSAM).
In one feature set, J-Profiler enhances the troubleshooting capability for techs who must identify network problems in circuits with up to thousands of active sessions, including Ethernet Mobile Backhaul networks where thousands of streams may exist across hundreds of cell sites. J-Profiler helps isolate problems by providing automatic and non-intrusive discovery of VLAN, Q-in-Q, IP and TCP/UDP streams. The tester also displays the bandwidth utilization and VLAN user priority set for each stream, allowing the tech to view Top Talkers by customer, traffic type or application. This is said to result in quick and easy troubleshooting of misconfigured virtual network circuits that are impacting other services.
J-Profiler also complements the JDSU Capture/Decode features available for the T-BERD/MTS-6000A; technicians can use J-Profiler for high-level observation and then use Capture/Decode to further identify and resolve the source of service quality issues across multiple network layers.

Multicom Unleashes Wide Bandwidth 1,310 nm Optical Transmitter for FTTx/HFC

Multicom (www.multicominc.com) announced its new, wide bandwidth 1,310 nm MUL-1310TX-1000 optical transmitter. The product is said to be ideally suited for use in HFC and FTTx and many other fiber optic-based data, video and voice networks.
The MUL-1310TX-1000's features include 54-1,000 MHZ bandwidth, microprocessor-controlled high-quality DFB lasers, dual redundant auto-switchover power supplies, and a backlit front panel control display housed in a temperature-controlled, brushed aluminum, 1 RU rack-mount chassis. It is also available in a variety of output power levels to meet project requirements.
Openet Releases FusionWorks 6

Openet (www.openet.com) launched the most recent version of its FusionWorks Framework, FusionWorks 6. According to the company, this release reduces total cost of ownership (TCO) while offering improved visibility of system performance and status and enhancing support for operations and installation of distributed systems.
FusionWorks is the core software platform upon which all of Openet's products and solutions are based, acting as an intelligent transaction processing engine at the network's edge. FusionWorks processes billions of events per day on telecom service provider and cable operator networks. FusionWorks currently processes 41,000 rating transactions per second and 430 million charging transactions per hour on operator networks. By integrating FusionWorks into multiple networks simultaneously, operators can create truly convergent environments to maximize revenue for both legacy infrastructures and cutting-edge applications.
FusionWorks 6 is rolling out improvements in five areas: reduced TCO and improved performance; enhanced operations and 360-degree visibility; improved support for distributed environments; easier system configuration; and compatibility. More details are available at http://www.openet.com/products-services/products/fusionworks-framework.html.
Bridge Technologies Launches VB262 Dual QAM/8VSB Monitoring Interface

Bridge Technologies (www.bridgetech.tv) announced its new VB262, a dual QAM/8VSB input module option for its VideoBRIDGE monitoring probes. Providing a real-time monitoring and alarm solution for RF, cable, terrestrial, and PBS operators, the VB262 in combination with the VB220 or the VB120 controller is made for hybrid networks where IP is used as a carrier from headend to the regional edge multiplexer/modulator/transmitter. The combination provides Gigabit Ethernet connectivity together with advanced RF parameter monitoring in addition to full ETSI TR 101 290 analysis for IP, ASI, and RF in parallel.
The VB262's built-in round-robin functionality allows sequential analysis of multiple QAM or 8VSB multiplexes, making it possible to monitor the total broadcast contents of a cable transmission system using a single VB262. By specifying two VB262 modules in a single probe chassis, broadcasters can achieve high-density monitoring in a single rack unit. The VB262 Dual QAM/8VSB input option card is a solution for complete monitoring in DVB-C or hybrid DVB-C/IP networks. One VB262 module is capable of demodulating a multiplex for ETSI TR 101 290 fault detection and alarm generation in the full frequency band (44-855 MHz). By running in an optional sweep mode, the VB262 module is capable of measuring analog signal levels, in effect offering the operator a basic frequency analyzer function at the deployment location.
ADB Announces i-CAN Easy HD Receiver for UK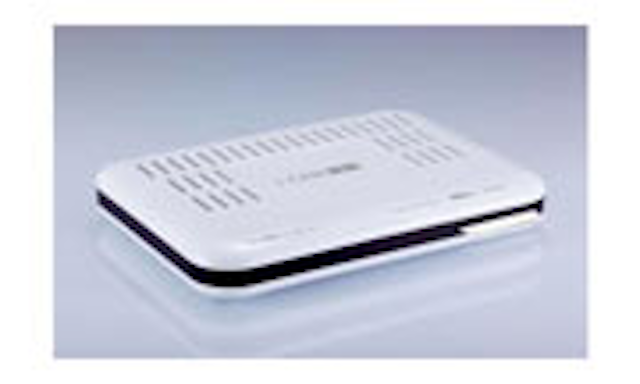 Advanced Digital Broadcast (www.adbglobal.com) will soon introduce its i-CAN Easy HD receiver in the UK. The device, ADB's first UK consumer product, will be available in stores in time for the World Cup and will enable UK TV viewers to watch over 50 SD and HD channels , without the need for a pay TV subscription, as well as accessing catch-up TV applications.
Features include: "plug-and-watch" auto-installation; easy, fast interface; high picture and audio quality; and slim design. Using ADB's hybrid technology that allows the receiver to connect to Internet applications, viewers will be able to access catch-up TV services and future interactive offers. The product is ready to access premium channels that may be rolled out and its embedded "over-the-air" update capability will offer viewers the very latest features and functions, according to ADB.
• Advanced Digital Broadcast (www.adbglobal.com) won the Best Interactive TV Service/Application category at the IPTV World Series Awards 2010. It took the prize with its three-way hybrid digital TV platform, which formed the basis of a new service launched by Polish ITI Neovision-owned digital satellite operator 'n', in Autumn 2009.
• Ciena (www.ciena.com) announced the direction of its portfolio of network infrastructure and service delivery solutions following the completion of its acquisition of the optical networking and Carrier Ethernet assets of Nortel's+ Metro Ethernet Networks (MEN) business. The newly combined product and service portfolio offers solutions focused on converged optical Ethernet to accelerate the transition to next-generation infrastructures, uniting the companies' expertise in optical and Carrier Ethernet technologies with industry-leading control plane and management software.
• Potevio (www.potevio.com), a China-based IT equipment manufacturer and service provider, and Concurrent (www.ccur.com) announced a partnership whereby Potevio will offer Concurrent's multi-screen video delivery and media, data and advertising solutions to operators and content providers in China.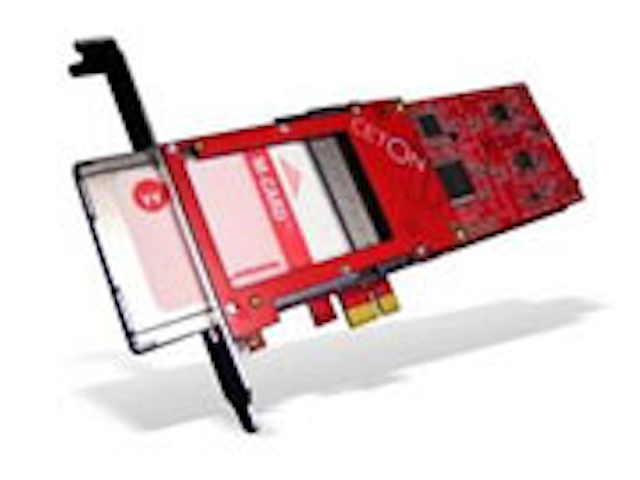 • Ceton Corp. (www.CetonCorp.com) which offers a multi-tuner PC card for watching digital cable TV on the PC, launched a pre-order program in mid-March. Units will ship on May 31. The company also announced the new name for its product family, InfiniTV. InfiniTV4 is the name of the four-tuner PCIe card that will be first to market.
DEPLOYMENTS
• Aurora Networks (www.aurora.com) announced a new customer, the Agricultural Reclamation Headquarter of HeiLongJiang, which is located in northeast China and is one of the nation's largest producers of marketable grain. The entity has cable networks within its farms and operations that pass 300,000 homes. The Agricultural Reclamation Headquarter of HeiLongJiang is using Aurora Networks' technology to deliver digital video and commercial services to its subscribers.
•HITS (www.comcastmediacenter.com/hits-quantum) and ARRIS (www.arrisi.com) announced that Cass Cable TV, Mediastream, MTC and Plantation Cable have selected VOD in a Box. Jointly offered by HITS and ARRIS, VOD In a Box is a turnkey solution for cable operators, and more info about it is available at www.comcastmediacenter.com/hits-quantum/vod-in-a-box.html.
• Suddenlink selected Empirix's (www.empirix.com) Hammer XMS. The solution delivers carrier-class network monitoring that provides complete visualization into real-time service quality and supports an end-to-end network view, including both IP-based and SS7 signaling.
• Harmonic (www.harmonicinc.com) announced that cable operator Changzhi TV, a subsidiary of Changzhi Municipal Radio, Film & TV Bureau in China, has deployed a range of Harmonic's video processing and on-demand solutions to power its new digital TV and time-shifted VOD services. Changzhi TV, located in Shanxi province, launched its new services in December 2009, and is an existing customer of Harmonic's HFC access solutions.

• Hunan Cable Group, a cable provider in China's Hunan Province with more than 5 million subscribers, has launched a new HDTV service and expanded its on-demand offering, powered by Harmonic's (www.harmonicinc.com) digital video delivery solutions. Systems deployed by Hunan Cable include Harmonic's Ion AVC HD multi-channel encoders, ProStream 1000 stream processing platform with DiviTrackIP statistical multiplexing, NSG 9000 universal edge QAMs, and NMX Digital Service Manager. Hunan Cable Group is the first provincial-level cable network in China to provide HDTV services.
• Massillon Cable will deploy Motorola's (www.motorola.com) 1 GHz SG4000 nodes along with the Motorola GX2 optical headend platform to reduce the size of subscriber serving areas and drive fiber deeper into the network. The resulting extended capacity will reportedly provide greater opportunity to introduce advanced services, including more HD, VOD and faster Internet speeds.
• Virgin Media will roll out the Pixelmetrix (www.pixelmetrix.com) Electronic Couch Potato (ECP) solution across its digital TV network. The ECP is a programmable test robot that monitors the customer viewing experience by providing measurements from the end point of the content delivery chain. The Automated Channel Package Auditing feature of the ECP offers quality assurance and monitoring of multi-region networks with central headends and vast channel options.
PLAYING FIELD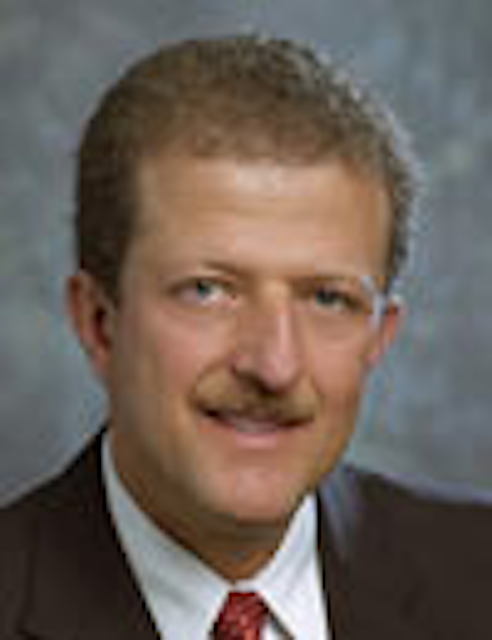 Fawaz
• The NCTA (www.ncta.com) announced the nine Vanguard Award winners for 2010 who will be recognized for their contributions to the cable industry on May 13 at a luncheon and awards ceremony during The Cable Show in Los Angeles. The Science & Technology Vanguard will be presented to Marwan Fawaz, EVP and CTO at Charter. For a full rundown of all the winners, visit www.ncta.com/ReleaseType/MediaRelease/Bonnie-Hammer-and-James-Dolan-Top-List-of-2010-Vanguard-Winners.aspx.



• Julius Genachowski, chairman of the FCC (www.fcc.gov) will speak to delegates at the upcoming Cable Show 2010 in LA. Chairman Genachowski will appear at a general session of the show at 9 a.m., May 13, at the Nokia Theater in downtown Los Angeles.
• Don Paige has been appointed director of sales at Entone (www.entone.com) to lead the company's efforts in North America, Southeastern Region. Most recently, he was director of sales at Toly Digital Networks. Prior to that, he was director of IOC sales at Motorola and regional sales director at EO Networks.
• Imagine Communications (www.imaginecommunications.com) named Bob Stankosh and Brian Cotter as VP of sales, North America and regional VP of sales, respectively. Prior to joining Imagine, Stankosh was regional VP of sales at Xavient Information Systems, an IT consulting firm. Before that, he was regional VP of sales at BigBand Networks. Cotter was previously at NXPSemiconductors, and before that, he held sales and business development positions with Pace, EGT, Pioneer and Motorola.