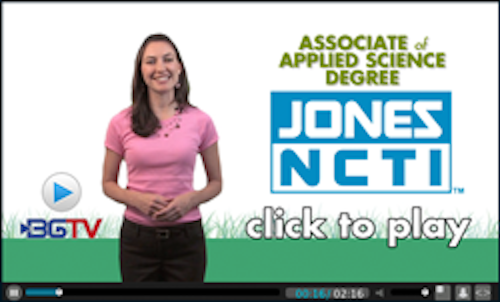 Momentum Creates Network Surveillance and Provisioning System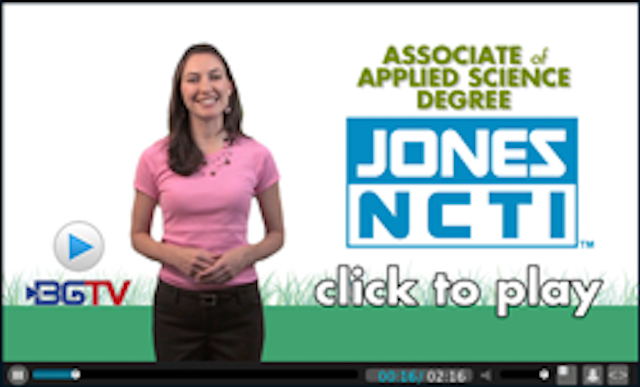 Momentum (www.momentumwholesale.com) has launched a full service operations support service (OSS) and managed services offering for the VoIP reseller marketplace. The solution includes web-based software to provision, manage and monitor all services related to cable modem deployments, as well as network management services that include a 24/7 Help Desk and network operations center (NOC) support.
The system delivers monitoring and provisioning functionality across the entire VoIP and broadband network and is integral with Momentum's new Carrier-to-Momentum-to-MSO-to-End-user quality monitoring and reporting model. Several key highlights of Momentum's OSS include: an integrated ordering portal; cloud-based, software-as-a-service solution; real-time and historical core network and subscriber reporting; intuitive user interface; redundant clustered network monitoring and provisioning servers; and modular design.
Trilithic Unveils OTDRs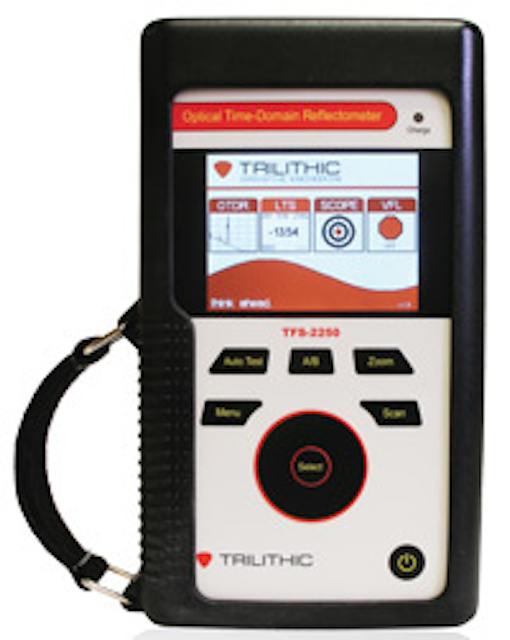 Trilithic (www.trilithic.com) has unveiled its TFS-2000 Series of Optical Time Domain Reflectometers (OTDRs). Designed for everyday use in the field on a wide variety of networks, the TFS-2000 Series combine a video scope, insertion loss test set and visible light source in one small, handheld unit.
The TFS-2000 Series OTDRs offer nearly instantaneous bootup time, an optional video scope for inspecting fiber connections and a 2-meter event dead zone. They feature built-in light source and power meter and replaceable NiMh batteries. Trace or tabular results presentation enables user settable thresholds for pass/fail. The products also have PC-based companion software. TFS-2000 Series OTDRs are available in dual single mode, dual multimode and quad wavelength configurations.

Extreme Broadband Debuts Premises Enclosure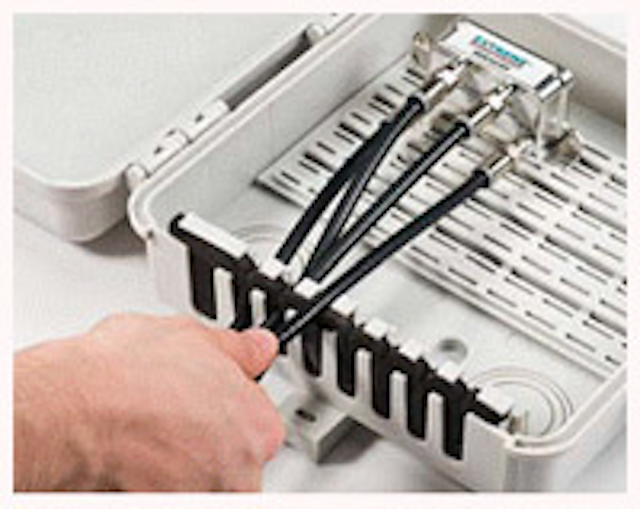 Extreme Broadband Engineering (www.extreme-broadband.com) has introduced a premises enclosure for drop cable components. The new Infinity Premise System enclosure features Cable Retention Slots designed to allow the field technician to literally assemble any brand of splitters, amplifiers, couplers and other devices 'outside the box,' then slide the cables into place in seconds. The installer no longer needs to thread cables through holes and connect the components in tight spaces.
In addition, the company's True Flex housing allows installers to snap components into the Quick-Mount rails built into the enclosure, eliminating the need to affix them to the box with screws or other mechanical fasteners. The new enclosure system comes in three sizes: 9x6x3 inches, 9x9x3 inches and 12x12x3 inches. All include the integral Quick-Mount rail in addition to continuous bosses for traditional screw mounting.

Draka Intros MDU Cables
Draka Communications Americas (www.draka.com/communications) has introduced a line of fiber cables designed for installation inside residential multi-dwelling units (MDUs) and commercial multi-tenant units (MTUs). The riser rated product is available in color-coded six-fiber or 12-fiber units and is intended for use with wall-mounted conduit systems typically found in residential hallways or office corridors. The newest addition to the ezINTERCONNECT cable solution family, Draka Indoor Bundle Drop is part of a continuing expansion of MDU fiber cable products aimed to reduce the time and cost of fiber deployment inside apartments, condominiums and retail centers. The Indoor Bundle Drop is designed for time and cost savings by enabling efficient and rapid deployment to multiple locations on the same floor.
The product leverages Draka's bend-insensitive optical fiber technology, including Ultra Bend Insensitive Fiber (UBIF) BendBright-Elite that provides low loss in radii as small as 5 mm. The Indoor Bundle Drop may be pre-connectorized for plug-and-play applications and fitted with a pulling sock to facilitate routing through wall penetrations. The product is lightweight and flame retardant, and individual subunits are uniquely identified for traceability.
Bridge Technologies Gears Up for IBC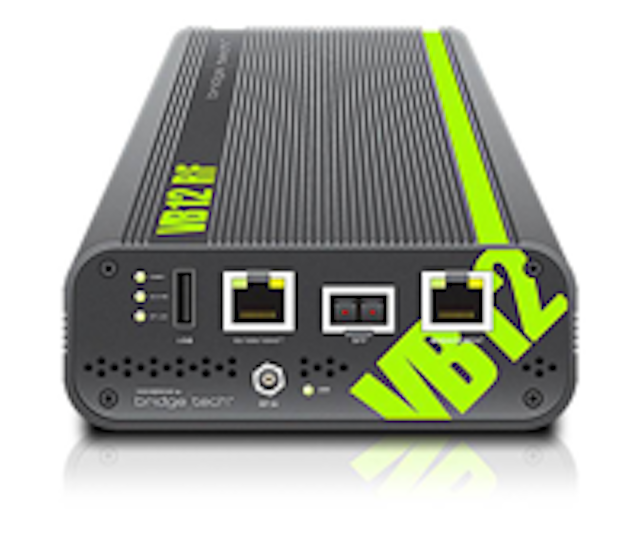 Bridge Technologies' (www.bridgetech.tv) VB12-RF is a ruggedized, portable broadcast-IP probe for cable and terrestrial diagnostics. The company will be introducing it at IBC2010. Designed for use by engineers on the road, the VB12-RF packs required broadcast and IP interfaces into a ruggedized chassis with a form factor smaller than a laptop computer. It has a wide range of built-in interfaces for RF, ASI, and IP; full TR101290 alarming and analysis; and support for all professional media transportation codecs.
Other Bridge Technologies products slated for display at IBC include the VB262 Dual QAM/8-VSB, microVB with analytics, VideoBRIDGE 4.5 Software and a new EACC chassis.
Alpha Aims to Power Fiber Deep Networks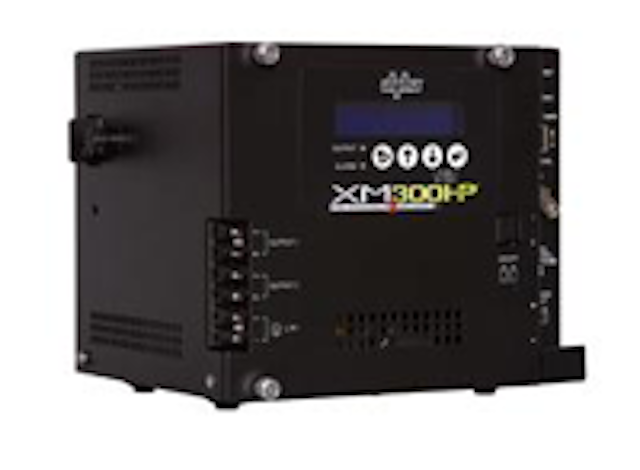 Alpha Technologies' (www.alpha.com) XM2-300HP CableUPS is a 300W power supply designed to provide operators with an economical system solution to increase network reliability when performing node segmentations and fiber deep deployments. It features Alpha Apps for battery and power supply maintenance predictability and is one-third the size of a typical XM2/PWE3 system at half the price. It operates up to 94 percent efficient and has integrated DOCSIS DPM status monitoring in a single battery configuration.
Clearwire Debuts 4G Mobile Hotspots

Clearwire (www.clearwire.com) has announced the in-store and online availability of the CLEAR Spot 4G and CLEAR Spot 4G+ mobile hotspots. The company also announced that it has begun filling pre-orders for both devices.
The CLEAR Spot 4G is a personal mobile hotspot allowing users to securely share unlimited Internet access anywhere CLEAR has coverage simultaneously with up to eight Wi-Fi-enabled devices. The CLEAR Spot 4G+ allows power users and road warriors to stay connected across the United States by automatically switching from 4G and connecting to Sprint's 3G nationwide network outside the 4G coverage area. The CLEAR Spot 4G+ enables users to securely share the connection with up to five Wi-Fi-enabled devices at the same time.
TWC, Sierra Wireless Intro Dual-Mode Mobile Hotspot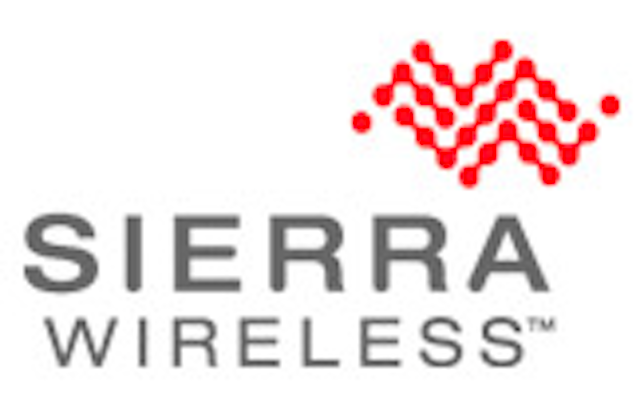 Time Warner Cable (www.timewarnercable.com) and Sierra Wireless (www.sierrawireless.com) have announced a new dual mode mobile hotspot device, IntelliGo–a Sierra Wireless AirCard W801 Mobile Hotspot. It is now available on the TWC 4G network with Road Runner Mobile. IntelliGo is designed to enable any device with Wi-Fi connectivity, and up to five devices simultaneously, to connect to the Time Warner 4G Mobile Network and a nationwide 3G network for Internet access on the go. While on the TWC 4G network, customers using Road Runner Mobile can get internet speeds up to 6 Mbps.
Time Warner's 4G Network with Road Runner Mobile is available in Dallas, San Antonio, and Austin, TX; Charlotte, Raleigh and Greensboro, NC; Honolulu and Maui, HI; and Kansas City, MO. Road Runner Mobile customers will also be able to access the 4G network in cities outside the TWC footprint including Atlanta, Baltimore, Chicago, Houston, Las Vegas, Philadelphia, and Seattle. Additional 4G networks planned for launch in 2010 include New York, Cincinnati, Cleveland, Boston, Washington DC, San Francisco and Los Angeles. Road Runner Mobile 4G customers also have access to 3G coverage nationwide in areas where 4G is not available.