Volicon Preps for Canadian Summit
Feb 3rd, 2012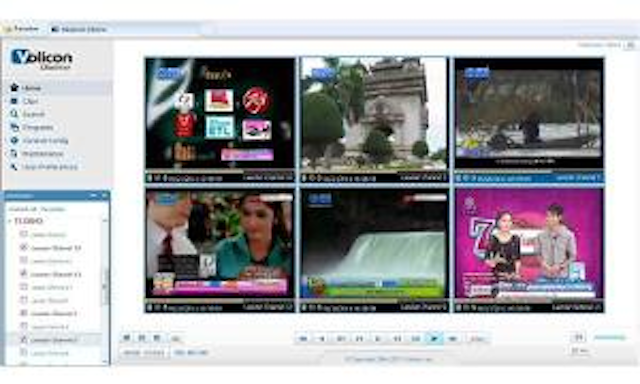 Volicon
will be showcasing a number of its products at the upcoming
SCTE
Canadian Summit. On display will be the Observer TS, Observer RPM Version 6.0 and loudness monitoring options for the Observer line.
The new Observer TS (MPEG Transport Stream) logging system is designed to monitor and troubleshoot service ingest handoffs. It's designed to record (log) MPEG transport streams continuously, monitor the A/V content including BS.1770-2 loudness, as well as remotely stream and export the programs. The system handles MPEG-2 and H.264 video as well as MP3, AC-3, and AAC audio over IP, ASI, QAM, and 8-VSB MPEG TS interfaces. It logs the full transport stream so the user is able to go back one hour, day, week, or month to examine and/or export content.
The Observer Remote Program Monitor (RPM) is a post-set-top-box solution designed to let operators to monitor hundreds of channels, troubleshoot real-time video issues, and verify broadcast content and advertising in an exportable 24/7 log. The version 6.0 release incorporates a low-latency remote control for remote operation while continuously logging content, an Element Management Services (EMS) module designed to enable centralized configuration and alert management of multiple probes in a large operation, and enhancements to the Interactive Services Module (ISM) for testing of on-demand or interactive services.