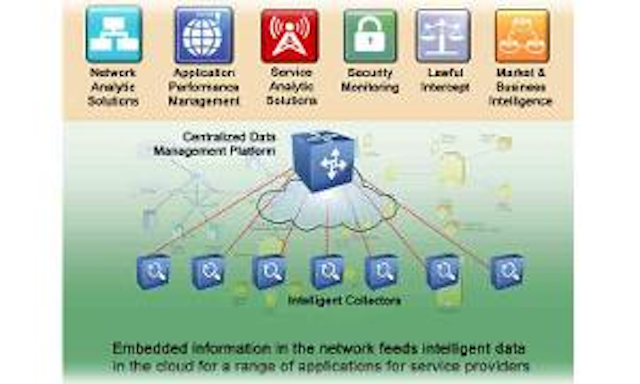 JDSU
's PacketPortal is a Smart Network Application Platform (SNAP) that uses microprobe technology to gather intelligence anywhere in the network for use with a suite of customer care, marketing and other applications.
It's designed to provide ubiquitous, real-time access to critical network data. It uses intelligent microprobes that are designed to be embedded in existing routers, switches and other network elements without increasing footprint or power consumption. The microprobes are auto-discovered and registered with the PacketPortal software platform. The first generation of PacketPortal captures network data from optical transceivers about the size of a USB memory stick.
PacketPortal is designed to provide remote visibility all the way to the network edge and uses a cloud-based approach to separate data collection and filtering from management and analysis.