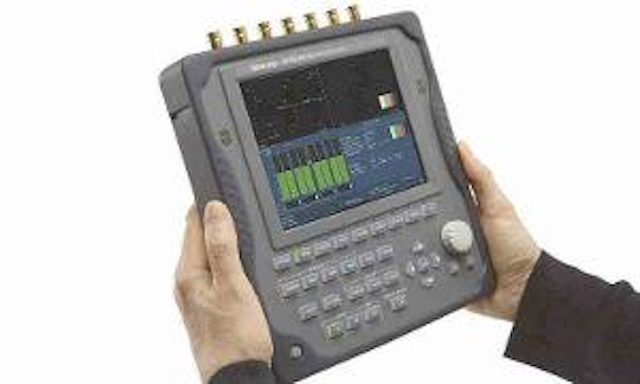 At the NAB Show,
Tektronix
will introduce the WFM2200 Portable Waveform Monitor. It's designed to help technicians find, diagnose and fix signal or content quality problems in the field. The portable HD, SD and 3G-SDI capable waveform monitor features an LED back-lit display, replaceable and rechargeable battery, and "CRT-like" display to help identify problems within video and audio signals. It also pairs signal generation with waveform analysis. The WFM2200 displays the external reference as an analog signal to check the quality of the video sync pulse signal, and the Tektronix patented timing display helps to ensure facility system timing.
It also offers support for ANC Data and SDI data monitoring, including closed caption and subtitle decoding, active format description detection and decoding, and VANC (vertical ancillary) data testing capabilities.
Other Tektronix products being highlighted at the show will include the TG8000 SD/HD/3G-SDI Video Generator, MTS4000 MPEG Analyzer for IP video quality and 10G network monitoring, Sentry Edge for monitoring CALM Act compliance, an upgrade to the Sentry for H.264 perceptual video quality (PVQ) metrics, and Sentry Assure for cable post-splice ad verification monitoring.