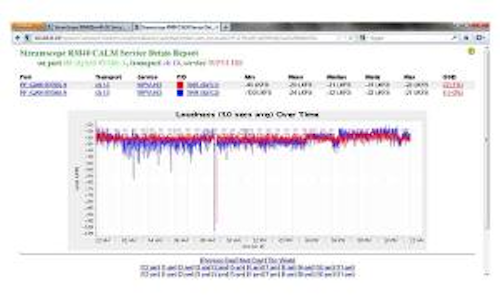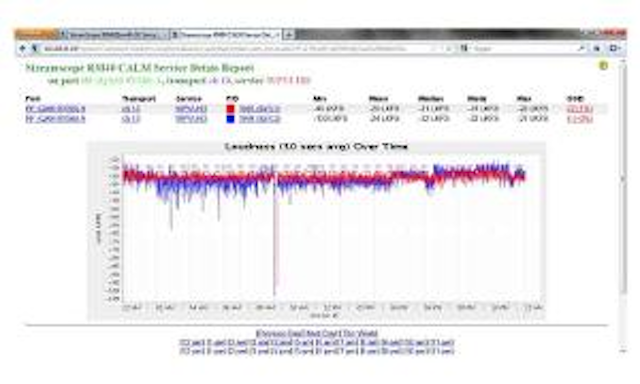 Triveni Digital
launched its StreamScope RM-40 CALM, a DTV loudness monitor designed to remotely monitor, measure, record, and analyze DTV streams in real time to ensure their compliance with the Commercial Advertisement Loudness Mitigation (CALM) Act.
The 1-RU device is designed to measure multiple transport streams and services, as well as let engineers review loudness levels and dialnorm for all audio streams, set loudness alert thresholds, review audio graphs and video thumbnails, and generate custom reports. It delivers a daily report that identifies possible CALM violations for services on a given transport, including IP, ASI, 8-VSB, and QAM. Potential CALM violations are displayed with thumbnails and timestamps.
RM-40 CALM software is available as a free upgrade for existing StreamScope RM-40 customers. Triveni will demonstrate it at the
SCTE
Cable-Tec Expo in October in Orlando, FL.