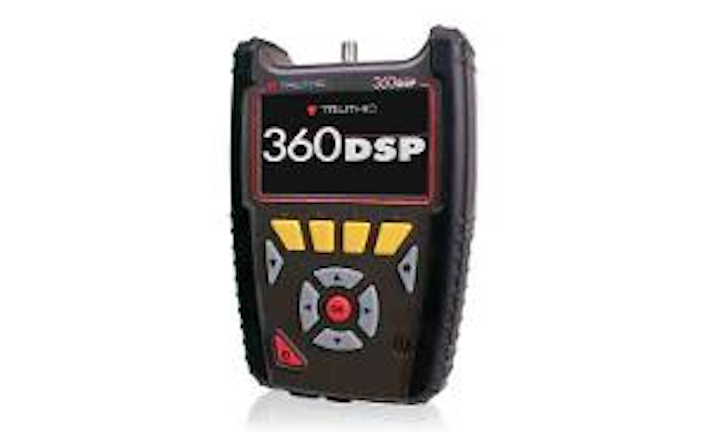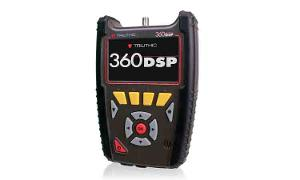 Trilithic
has announced the release of the 360 DSP, a field meter created specifically for home certification, which started shipping earlier this month. The fulfillment meter is intended for standardizing processes and procedures for installation and troubleshooting.
The 360 DSP combines a field analyzer with a smart device and features a touch screen and large color display, pass/fail indicators and Autotest Apps designed to walk a tech through a job. It includes a built-in LED flashlight and is designed for long battery life and quick charge time.
The 360 DSP is part of an integrated management analysis platform that collects field operations data at all levels in a centralized dashboard. The management analysis platform, called ViewPoint, with its new WFM Module, is designed to automate and facilitate centralized monitoring of system-wide compliance standards for home certification.