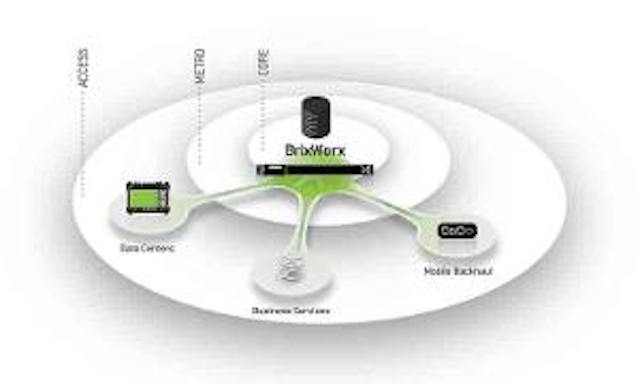 EXFO
(NASDAQ:
EXFO
) announced the release of Ethernet One, a centralized Ethernet service activation and monitoring solution. It's designed to test and monitor all network architectures, from the core to the last mile, and cover all stages of the service lifecycle, from construction and turn-up to monitoring and troubleshooting.
A key component of Ethernet One is the new BV-3100 Verifier, which is designed to automatically and simultaneously activate multiple sites while monitoring thousands of endpoints, providing visibility into every layer of the infrastructure, from transport to advanced services. Its interface offers 1G-to-10G flexibility without additional hardware retrofit.
It features remote and automated capabilities, data correlation and analysis capabilities, customizable reports and dashboards, and is designed to integrate into the operator's existing OSS.