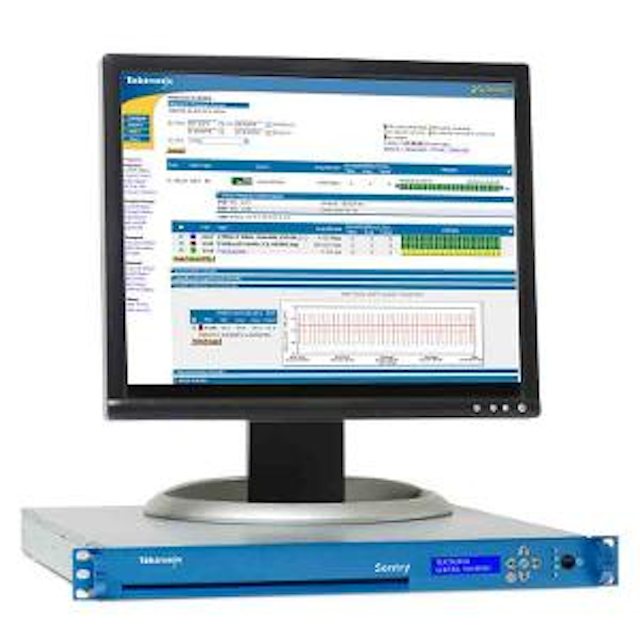 Tektronix
has added new reporting capabilities to its Sentry digital content monitor, which is designed to improve the quality of video services by helping identify, diagnose and repair video and audio errors that can degrade QoE.
The first new reporting capability integrates Sentry's Video and Audio QoE Scoring System with the
SCTE
168-6 "Recommended Practice for Monitoring Multimedia Distribution Quality" method for reporting program availability. The second enables video service providers to verify that Closed Captioning content has been included with the programming being delivered, which is a regulatory requirement for U.S. and Canadian cable operators.
Sentry can generate Closed Captioning status reports, which video service providers can use with programmers, satellite network operators and operations staff to determine where the fault lies when closed captioning data is missing.
The new capabilities for Program Availability reporting and Closed Captioning monitoring are both available in release 5.1 of the Sentry operating software, which is currently available at no cost to existing customers with maintenance agreements.