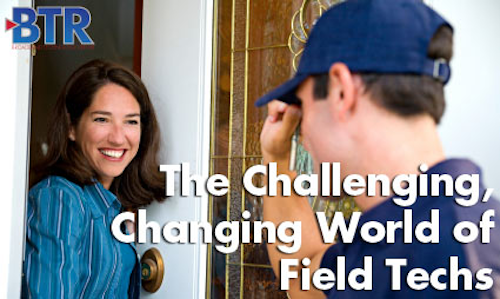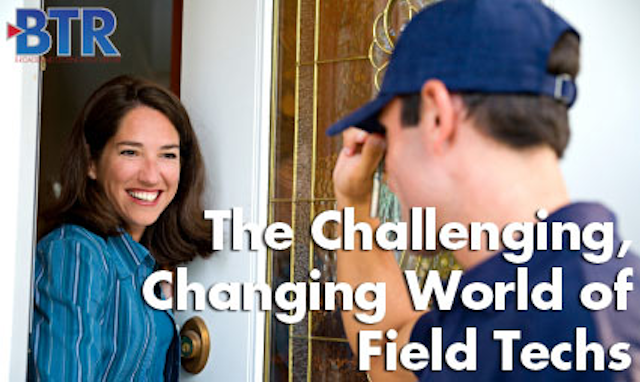 The definition of a cable company has changed radically during the past decade. What may be lost in the noise is that each new platform and service represents an incremental step up in what is expected of field force workers and how they accomplish those tasks.
The times, for cable field forces, are nothing if not interesting. "I would say things have changed a lot," said Manny Miera, CEO and founder of
PeakView Solutions
, a vendor of Web-based productivity tools. "Now they are more network and PC experts. I would say that is the biggest change. And there are a lot of diagnostic tools to help them."
Observers point to changes at all levels of the operation: Instead of traditional wired analog networks, cable systems are a mix of wired and wireless, analog and IP. While servicing homes never was a one-size-fits-all affair, today's home networks produce a far greater variety of challenges, from a wider variety of end-user devices to different types of networks. "Because of the differences in sub-networks on the cable and set-tops, it's a challenge for even the best tech to spot everything that can be wrong," wrote cable BSS vendor
Maxxian
CTO RJ Juneau in response to emailed questions.
There also is more pressure on field techs. The advent of triple-play services means that cable has for many subscribers gone from pure entertainment to their voice and data lifeline to the outside world. This makes the problems more difficult -- and the need to solve them quickly more vital. People may be annoyed if they don't have television for a few hours, but outraged if their data and voice services are down for even a fraction of that time.
These changes mean that field forces must go beyond measuring a group of static metrics to proactively ensuring that the actual services are working to subscribers' satisfaction.
"Before, they were just measuring levels to ensure there was no loss in the cable," noted Scott Wolfe, director of business development for test equipment vendor
Sunrise Telecom
. "Now I want to ensure that I have a QoS score meeting the company standards on VoIP and minimum to zero packet loss on all data connections and may even be concerned with signal strength on an 802.11 router and the strategic placement of that device to serve the home."
Better Tools Help
Luckily, field techs today have far greater resources upon which to call. Modern cable systems produce more operational and diagnostic information than in the past. For instance, Wolfe said many operators are documenting each network device via GPS. Thus, the precise location of problem can more easily be identified. "If you notice a large number of outages [at one point], you can continue to follow the flow to pinpoint where that funnel stops," he explained.
At the same time, tools used to interpret that data are far more sophisticated and intuitive. The ability of cable techs in the field to get the data they need from the service provider or the Internet is made far easier by the emergence of tablets and smartphones and faster wireless networks. Finally -- and perhaps most importantly -- the field technicians are trained to handle the broader and more complex dilemmas that are sure to be thrown their way.
Miera said the sensor-rich, interactive nature of modern systems enables the job to start long before the field tech heads to the customer premises. "The tool chest has changed to where, for instance, a technician about to go on a service call [with the initial intention of replacing] a modem or DVR from his handheld can do a service level check before he leaves the warehouse and know that it is not a swap out. He would know he has to work on the drop or the amplifying the signal or replacing the splitter."
The proliferation of networks and devices in the home makes the requirements for training far greater. Miera noted that the industry in general has increased the period of time a tech will in the field before he is expected to reach the maximum expectations for the number of jobs completed in a day. That measure also has changed because of the generally higher complexity of tasks, he added.
The industry's field technicians are working hard to keep up with the massive changes that the Internet and, subsequently, wireless technology have brought. One thing that would help, observes Garrick Russell, president of broadband billing and management provider
Great Lakes Data Systems
, is a better way to handle the information about all the devices in the home.
Such a move clearly would drive great efficiencies. "If the industry could do one thing better, it would be to either aggregate the support data related to diagnosis and trouble shooting and present it more holistically or build standards around that data," he explained. "Now you can have 15 vendors in one [home], and they don't report the same way."
Carl Weinschenk is the Senior Editor for Broadband Technology Report. Contact him at carl@broadbandtechreport.com.