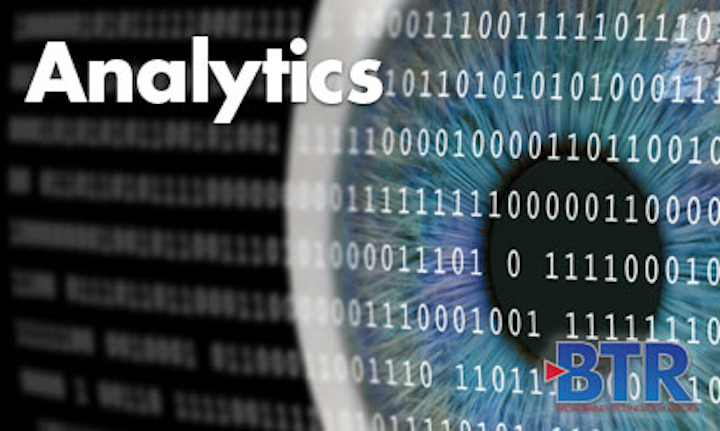 Baseball in the early 2000s was said to be a rich teams' sport. In other words, those with the big bucks can sign the big-name players and have a big winning percentage and big postseason.
In 2002, however, the Oakland A's, under General Manager Billy Beane, ended the season with a record of 103-59 at the top of the American League West. The team boasted a 20-game winning streak beginning that August, which set an AL record. And they did this on what some would say was a shoestring budget.
Beane used a concept that came to be known as Moneyball, thanks to a book written about the A's and a subsequent movie; at the heart of the concept is a willingness to use data and analytics to find value that has been overlooked.
In the cable industry, there are behemoths too: operators with big bucks that can spend to overcome problems. But there are budget-strapped smaller providers as well.
Could the principles of Moneyball be applied to cable?
Kailem Anderson, VP of portfolio and engineering for Blue Planet, a division of Ciena (NYSE:CIEN), thinks so.
"A smaller baseball outlet needed to compete against much larger teams with (more) resources. (Beane) looked at how to take data and apply it differently to glean information others haven't used," Anderson  said. "To compete, (smaller operators) need to change … artificial intelligence is a way to drive change in the network."
These smaller carriers can glean information that will allow them to drive to self-optimization. Closed-loop automation means that information is gathered, a trend is identified and a policy is implemented to control the outcome in an automated way.
"There is so much information coming from the network that (you) can't have people interpreting the information," Anderson said, noting that carriers can no longer be managed in silos. Data analytic can be used to plot dependencies and implement policies. "Smaller carriers can be more effective and deliver an enhanced customer experience with a small budget."
Again, the Moneyball concept is that Beane looked at the data differently. Instead of stolen bases and batting averages, he looked at the on-base percentage, for example, or the effect of resting a pitcher. Network operators have so much data coming in that sometimes their answer has been to simply turn it off. Automation tools can consume all this data.
"Information is power," Anderson said. "(Operators) can use data differently to identify trends and automate … they can complete more effectively with less budget."
One of Blue Planet's customers, Colt Technology Services, used the automation platform to identify and predict trends across the optical network in terms of when infrastructure failures might occur. The power levels on the optical equipment were slowly going down. They are now able to predict when the levels will be low enough to impact customers, and issues are fixed before they occur.
"The ultimate benefit to this is being able to deliver better experience and in a way that minimizes overall investment," Anderson said, adding that results should be tangible and deliver a noticeably different before and after picture.