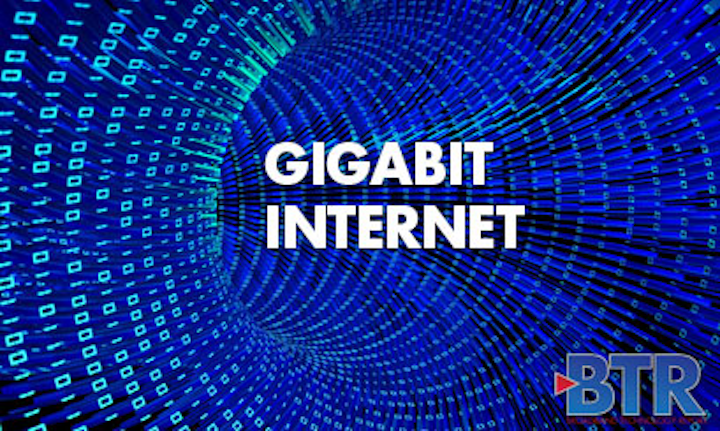 At SCTE Cable-Tec Expo in New Orleans, VeEX announced the NET-BOX, a multi-port HTTP/TCP test set for the gigabit Internet market. Driven by a tablet or smartphone app, the battery-operated test set (Patent #: US008902607) offers four simultaneous 1 GigE ports, along with one 2.5 GigE SFP port. The NET-BOX is designed to deliver up to 4 Gbps of Layer 4+ throughput line rate.
"In this era of self-install kits, tech savvy customers equipped with bargain laptops, tablets, or smartphones, are limited by CPU power, data interface <1GE, free apps and older network equipment. They may not be capable of achieving or verifying the high-speed broadband services being offered," said Ildefonso Polo, VP of product marketing for VeEX. "If service providers don't use the right tools to prove their actual performance, it may lead to poor perceived QoE, frustration, churn, unnecessary service calls and expensive truck rolls to troubleshoot non-existent problems."
The NET-BOX is an FPGA-based QoS testing platform designed to test the limits of the service being provisioned, verify QoS and assure QoE for Internet services beyond 1 Gbps.
In other VeEX news, the company has added a DOCSIS 3.1 cable modem plug-in test module for its AT2500-3G Headend Analyzer.
Supporting emulation mode for DOCSIS 3.1 OFDM and D3.0 32x8 SC-QAM, the test module also incorporates 1 GigE Layer 4+ Throughput capabilities. Key features include ranging results with live updates, OFDM summary status for D3.1 OFDM metrics, OFDMA status, and the ability to run V-TEST speed test directly at the cable modem and 1 GigE interfaces.
"With the addition of the DOCSIS 3.1 test module and associated verification tools, the AT2500-3G confirms its position as the industry's most complete 3 GHz advanced spectrum analyzer and multi-standards test solution," said Steve Kim, director of product marketing, CATV Solutions. "At VeEX, we continue to listen to our customers and address new requirements as needed. This demonstrates our commitment to customer service and satisfaction."