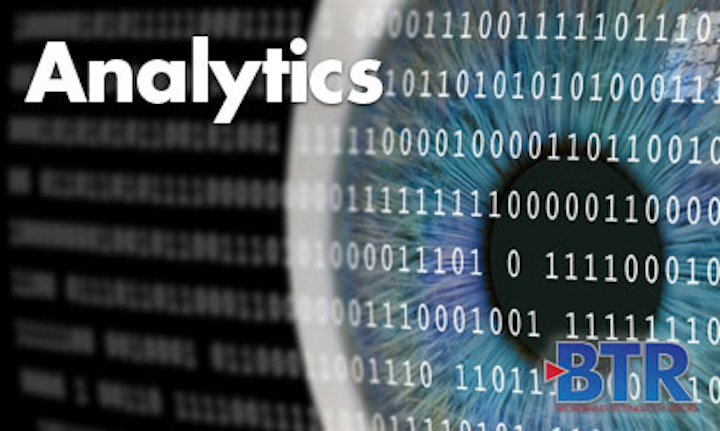 At SCTE/ISBE Cable-Tec Expo 2019 in New Orleans, Qligent will exhibit for the first time, showing its video monitoring and analytics solutions. Qligent will focus on media quality assurance, with demonstrations of monitoring and data analytics for MVPDs and cable operators.
"To succeed in today's demanding and competitive video marketplace, multi-platform service providers must ensure the highest possible quality of service (QoS) and quality of experience (QoE) to prevent subscriber frustration, disappointment, and ultimately, churn," said Art Leisey, Qligent's director of business development. "With our proven track record providing robust, scalable, and reliable media monitoring and big data analytics solutions, Qligent is committed to giving cable, OTT, IPTV, and MVPD operators the means to effectively monitor, detect, and resolve technical issues at their network operations centers and headends. And we uniquely enable these services all the way out to the last mile as swiftly as possible, typically long before any adverse effect to the viewer's quality of experience."
Qligent will exhibit the following solutions at Expo:
Qligent's Vision platform for centralized, end-to-end video monitoring
Qligent's Vision Analytics for big data analysis of key performance indicators (KPIs and KQIs) - the company's machine learning solution designed to predict network failures, helpdesk calls, and subscriber churn
Vision-VOD, an application-specific solution for monitoring VOD files throughout the content delivery chain
All three solutions are designed to be deployable on-premises, in the cloud, or as a hybrid solution, and leverage Qligent's global network of virtual probes. The IP-enabled probes are designed to automatically test QoS and QoE along the distribution chain to gather data that operators can use to identify and resolve technical transmission issues.
"In our product demos, we will tap into exemplary headends and plants around the world where our customers have agreed to give the public glimpses of how our monitoring technology is operating at their sites," Leisey said. "Based on these live remote snapshots and high-profile customer testimonials, we'll be able to show service providers how our platforms can give them real-time visibility into their multi-platform premium content distribution strategies to guard their bottom-line interests."