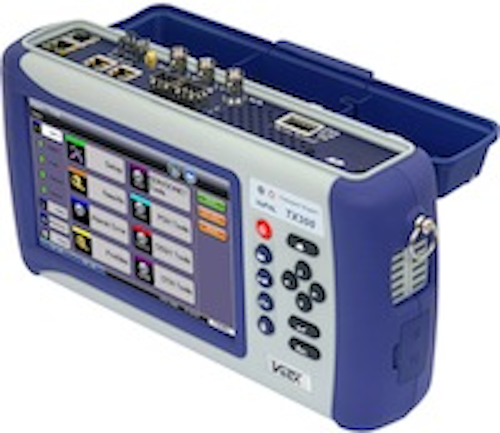 Editor's note(s): In January, "BGR" will become "BTR" ("Broadband Technology Report.") We'll be debuting a fresh, new look and offering even more in-depth engineering information and analysis to keep you up with all the latest and greatest cable technology products, news and insight. Watch for it online and in your e-mail inbox every Wednesday starting Jan. 5.
Additionally, 'tis the season, and there's only 22 shopping days left to figure out what to get for your favorite cable guy or gal. What's on your geek's wish list? Tools? Toys? Gadgetry? (Granted, these can be fine lines.) Send your ideas to ronhendrickson@broadbandgear.net. If we get enough, we just might publish them.
Product News 12-2-2010



By BGR Staff | DECEMBER 2, 2010
VeEX Enhances 10G Optical Ethernet Testing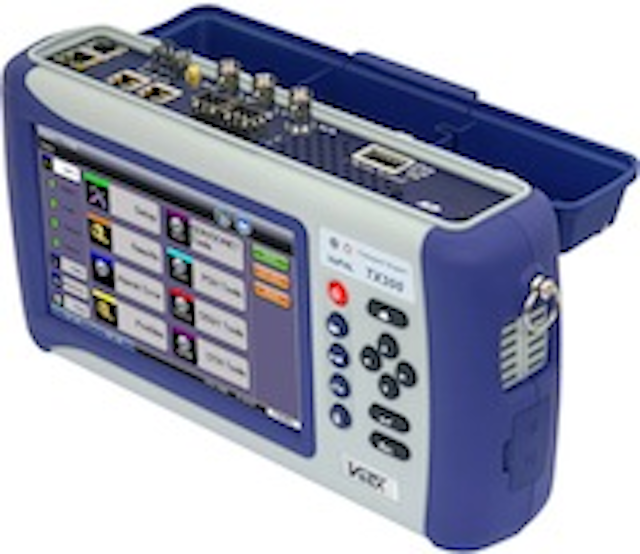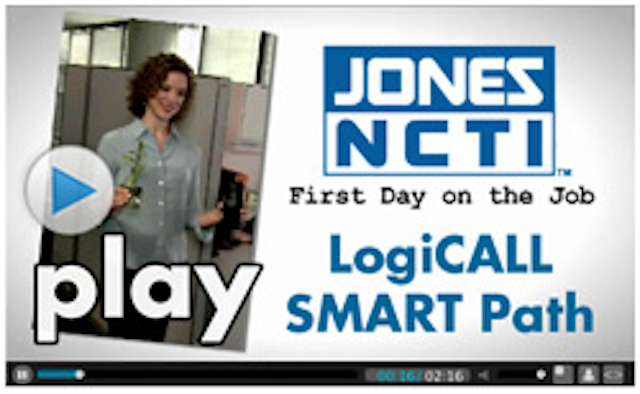 VeEX (www.veexinc.com) has enhanced the OTN test suite on its TX300 by adding Ethernet-over-Optical Transport Network (EoOTN) test capability for 10 Gbps networks. Overclocked OTU2 rates (OTU1e and OTU2e) as specified in ITU-T recommendations G.Sup43 are able to transport 10 Gigabit Ethernet LAN PHY from IP/Ethernet switches and routers at full line rate (10.3 Gbps).
The new test capability on the TX300 supports internal generation and mapping of 10 GigE LAN traffic directly into OTU1e and OTU2e payloads on the unit so that network operators are able to perform the necessary analysis to ensure proper turn-up of OTN client signals and configuration of next generation OTN network elements.
SENCORE Goes 3D

SENCORE (www.sencore.com) has geared up its video delivery and test and measurement solutions to support 3D, both now and going forward. The company's modular receiver decoders, IP de-encapsulators, receiver-decoder cards, satellite modulators, compressed media analyzer software, and digital audio/video generator-HDMI analyzers are all 3D-ready.
For example, content providers and video distributors can decode 3D transport streams by using a dual-channel MRD3187B receiver decoder. These same customers can use the MRD3187B to decode side-by-side and top-bottom encoded 3D content for re-encoding applications, and then output the 3D streams on the new SMD 989 modulator. Finally, engineers can analyze the quality of the 3D content using the CMA 1820 compressed media analyzer.
Attention Vendors!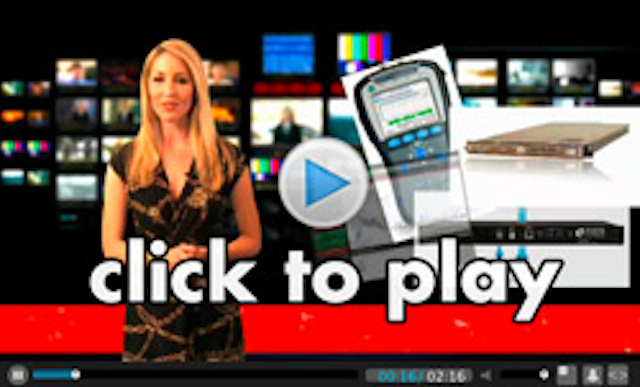 Have you introduced a new product in the last 12 months and need to promote it? If so, check out this video that announces BGTV's (soon to be BTTV's) New Product Showcase 2011 — a 5-7 minute newscast delivering info about some of the hottest products via web video broadcast and featuring BGTV's own Guerin Austin.
This sponsored video will be certain to increase your visibility. Video is the hottest application on the Internet. Take advantage of it now by reserving your clip — or clips — in BTTV's New Product Showcase 2011. To see the informational "video brochure," click on the video to the right! Or, you can contact Rob Stuehrk at (303) 805-8004 or rob@broadbandtechreport.com. It's an inexpensive way to make a fast impression on your buyers.
Pixelmetrix Bows to Japanese Market

Pixelmetrix' (www.pixelmetrix.com) DVStor-Eco applies video compression to optimize storage space and is designed to meet specific Compliance Recording requirements in Japan. During live recording, the DVStor-Eco can transcode high bandwidth video content to 2 Mbps with a built-in MPEG-2 encoder.
Key features include ASI input/output, IP playout, 100% recording of SI, Datacast and EPG, full-seg and 1-seg support, RAID-5 protection, as well as dual power supply standard. It also supports an optional internally mounted ISDB-T RF modulator designed to allow direct set-top box or TV connection for content playback and verification of datacasting services.
TelVue Accelerates Workflow

TelVue's (www.telvue.com) Turbo Workflow Accelerator is a digital video transcoding appliance designed to rapidly convert broadcast format MPEG-2 files into web-friendly H.264 and transfer files directly to existing TelVue PEG.TV accounts along with metadata and categories. The product is a scalable system where one unit can support multiple TelVue Princeton Digital Broadcasters, or multiple Turbo units can be stacked for greater file throughput. It offers multiple drop-folders for MPEG to H.264, DVD to MPEG-2, and DV to MPEG-2 (including AVI from Windows NLEs and MOV from Apple's Final Cut Pro).
Spirent Demos Test Automation Interop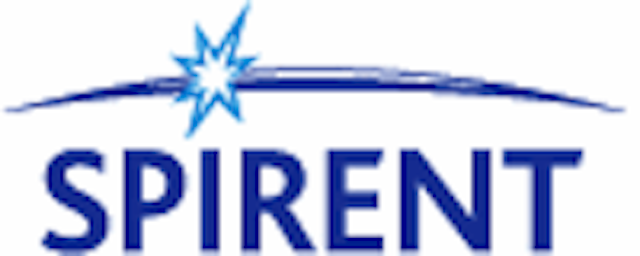 As a part of the ongoing effort to advance test automation techniques, Spirent Communications (www.spirent.com) successfully demonstrated interoperability of its solutions with the Network Test Automation Forum (www.ntaforum.org) framework.
The NTAF, which is tasked with establishing a standard for the way in which network test solutions communicate with each other, is expected to deliver the first set of finalized specifications by the end of Q1 2011. The plug fest served to validate the draft NTAF specification, identifying and resolving differences in how each participant implemented the NTAF protocol, and demonstrating acceptance from multiple NTAF members.
Spirent demonstrated prototype software implementations of both an NTAF "requestor", and an NTAF "provider", which in turn controlled the industry-leading Spirent TestCenter platform. The Spirent implementation also successfully interoperated with test solutions from multiple other vendors and customers.
Cedar Point Launches HD Voice Solution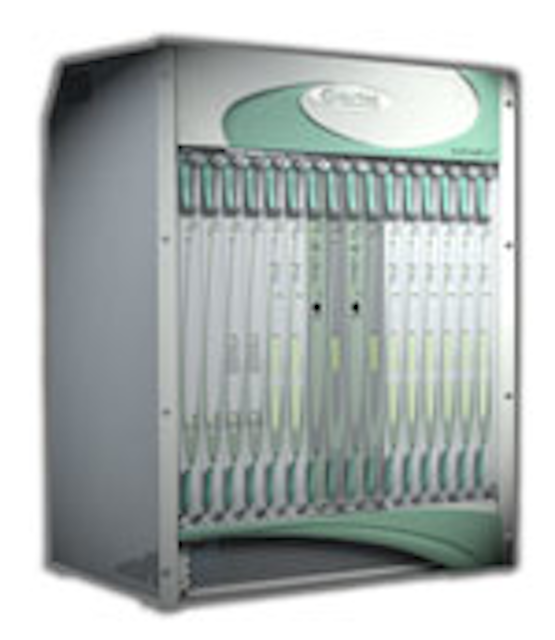 Cedar Point Communications (www.cedarpointcom.com) announced the availability of Enhanced HD Voice, a software upgrade for its SAFARI C3 Multimedia Switching System. It's designed to enhance standard voice transmission, enabling business, call center and residential customers with HD endpoints to experience superior quality on any call. The technology improves the call quality, enhances the customer experience, and increases the value of HD voice, making practical for the first time the mass deployment of HD voice services.
Because HD calls traditionally have required both the endpoints and the network to be HD-capable, Cedar Point estimates that less than 20%, and sometimes as little as 1%, of calls are actually experienced in HD. Enhanced HD's ability to convert standard voice to HD or near-HD quality removes those limitations and enables operators to fully leverage the HD processing capabilities of SAFARI C3.
Tvinci Extends Pay-OTT Tablets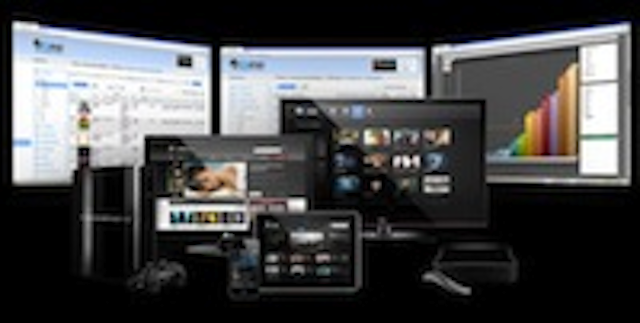 Tvinci (www.tvinci.com) has expanded its over-the-top (OTT) TV offering for deployment on tablet devices. The company has launched customized video storefront applications for the iPad and the Samsung Galaxy Tab, and offers MediaHub and MediaStore APIs for customers and partners to customize their own application for additional tablets and other devices.
The MediaHub is the core of Tvinci's platform, used for the management of video content, business rules and users on any Internet device. MediaStore is the consumer interface for Tvinci's pay-OTT video platform, designed to offer each user the videos that he or she is most likely to purchase.