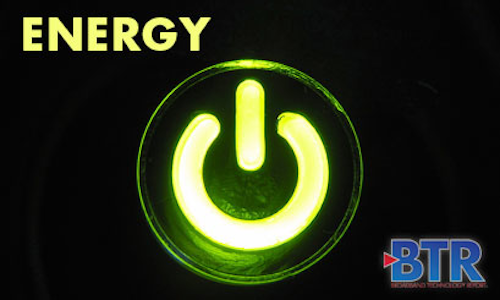 Energy savings has been a major topic in the industry, urged along by the SCTE's Energy 2020 initiative and an increased focus each year at Cable-Tec Expo. Addressing the so-called low-hanging fruit, ranging from switching to efficient lightbulbs to building high-tech, energy-efficient data centers, is well underway. The challenge for cable operators lies in the edge and outside plant.
"Those are decades old ... and don't support modern energy design practices," said Daniel Howard, former CTO of the SCTE. "This is where the majority of the energy bill comes from. It is where the biggest problems are and is the most expensive thing to fix .... It's not just about putting new technology in; it is about finding ways to put in new technology more efficiently and cost effectively."
Howard, who is taking on a new role as director, consulting services: energy solutions, for Hitachi Consulting, said "Energy Savings as a Service" could be one method for operators to make progress in this area. This is similar in concept to a power purchasing agreement, whereby an energy firm would fund deployment of fuel cell technology, for example, and the company receiving the benefit would agree to purchase electricity from them.
In the Energy Savings as a Service model Howard describes, an operator would contract with a third party that would help deploy and finance modern equipment at the edge and the outside plant in exchange for a percentage of the energy savings that is achieved.
"This is a creative and needed solution for broadband providers, especially cable operators, to figure out how to afford equipment upgrades and get accomplished what otherwise would take them many years," Howard said.
Prognosticating on other topics that will be of importance in 2016 and beyond, Howard pointed to Comcast's (NASDAQ:CMCSA) announcement of its DOCSIS 3.1 deployment plan, which initially includes five cities, and Liberty Global's (NASDAQ:LBTYA) public commitment to rolling it out as fast as possible.
"I know that several other operators are finalizing plans, but are not publically saying anything. In the next two years, just about every major cable operator will have some deployment of 3.1," Howard said. "If you want to know where it will happen first, it will happen where there is strong competition."
DOCSIS 3.1 can be rolled out on existing networks with little change for a light increase in capacity. But if operators want full capacity benefits, they have to clean up their networks, use proactive maintenance technology and expand both upstream and downstream spectrum.
"Those things involve testing the plant in a major way and doing a lot of network operations intensive activities," Howard said, noting that this dovetails into big data analytics. DOCSIS 3.1 essentially adds spectrum analyzer and time domain reflectometer (TDR) capability throughout the network.
"We are keen to integrate the proactive network maintenance features of DOCSIS 3.1," Howard said. "What do we do with all this data that points to the health of the network? We figure out how to take the data and turn it into actionable intelligence and decision making."