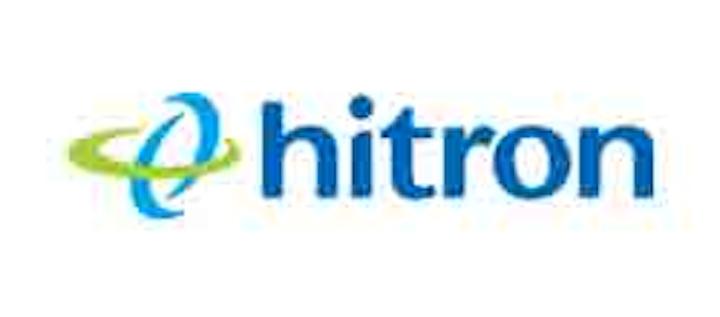 Hitron Americas Technologies has introduced a hand-held spectrum analysis meter for cable field personnel.
The CGN-DP2 uses an embedded 802.11n 2x2 2.4 GHz radio to transmit network metering information to the technician's iOS or Android device while doing away with a built-in display, which reduces cost and extends the meter's battery life.
The app-based approach is intended to enable MSOs to define test plans of different scenarios that the plant or install techs will require through an available SDK. The meter is designed to report all gathered information to the MSO and provide immediate ticket tracking, such as Certificate of Birth installation data.
Features include:
DOCSIS probe
Spectrum analysis
QAM constellation and lever monitoring
Upstream equalization analysis
BER and MER metrics
Initialization and provisioning status
Ping and trace route utilities
In other Hitron news, the company has teamed up with proactive network maintenance (PNM) provider Akleza to combine Hitron's CMS-02 embedded spectrum analysis module (ESAM) with Akleza's CableDiagEQ and CableDiagRF software to provide cable operators an advanced network monitoring and PNM system. Momentum Telecom, a provider of white label services to cable operators, will expand its service offering with the Hitron-Akleza combined PNM solution.