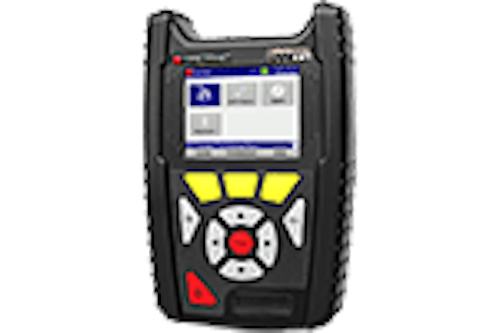 How did Wireless get to Where it is Today?
By now most people in the telecommunications world should be very familiar with the 2.4 GHz ISM band. This is the band that was released for unlicensed use by the FCC in 1985. This 100 MHz span of frequencies was originally dedicated for industrial, scientific, and medical purposes but never saw widespread use.
It took 12 years until the IEEE released the first of many 802.11 wireless standards that were designed to be used in this band but it wasn't widely adopted due to its low data rate and relatively short range. Seeing the need for a more robust wireless standard featuring higher data rates, the IEEE introduced both the 5 GHz - 802.11a and 2.4 GHz - 802.11b standards only two years later in 1999. Although the 802.11a standard featured a very robust OFDM modulation and higher data rates than 802.11b, it never gained widespread adoption. One reason was because 802.11a devices were late to market and the other was that the 5 GHz band provided a significantly shorter operating range than the 2.4 GHz band. By 2005, the 802.11b standard had become adopted globally with over a 100 million Wi-Fi chips being deployed.
Despite its popularity the 802.11b standard would soon encounter issues as wireless devices matured and there was a demand for higher speeds. So, in 2003, the IEEE approved the faster and more robust 802.11g standard. This new standard combined the best of both worlds from the 802.11a and 802.11 b standards. The 802.11g standard took advantage of the 2.4 GHz band from the 802.11b standard while using the more robust OFDM modulation scheme of 802.11a. Between its backwards compatibility with 802.11b and a maximum data rate of 54 Mbit/s, the 802.11g standard was very quickly adopted by users who demanded more speed for their growing wireless lifestyle.
In 2009, the IEEE ratified the 802.11n standard to combat issues with interference from adjacent networks and overlapping channels. This new standard brought back the 5 GHz band that was last seen in the 802.11a standard while retaining the 2.4 GHz band from previous standards provide support for legacy 802.11 devices. With the additional bandwidth provided by the 5 GHz band, many more channels were now available than when using just the 2.4 GHz band. This standard also included some brand new features like 40 MHz wide channels and multiple-input and multiple-output (MIMO) technology. These new wider channels single handedly increased data rates up to a maximum of 135 Mbit/s per stream while the MIMO technology allowed access points to employ multiple antennas to transmit and receive simultaneously which in turn increased the effective throughput by up to four times.
Although not widely adopted yet, the IEEE released the 802.11ac standard in 2013. This new standard was designed with high speed in-home networks in mind with data rates up to 780 Mbit/s supported by the use of eight MIMO streams and 160 MHz wide channels. However, since the 802.11ac standard only operates within the 5 GHz frequency band it has a shorter operation range than the 802.11n standard. But, since this standard was designed for use within the home this reduced range is acceptable in order to avoid all of the sources of interference that are present within the 2.4 GHz band.

Table 1 – 802.11 Wireless Protocols
What Have We Learned from Installing Wireless Networks in the Home?
Along with the growing consumer demand for wireless in the home, service providers began supplying stand-alone access points and modems with built-in wireless. When service providers first started offering these services to customers, many installers knew very little about how to properly install the equipment let alone troubleshoot wireless problems. As a result most installers would simply plug in the access point and consider the installation complete without even bothering to verify whether the user's client devices could connect to the wireless network. At first this "set it and forget it" method seemed to work just fine with most users having a positive overall wireless experience.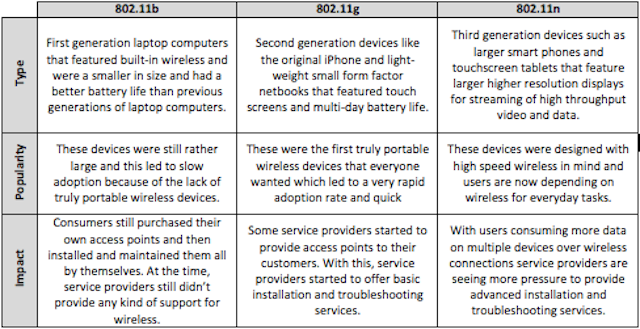 Table 2 – Impact of Wireless Popularity on Service Providers
For a time wireless networking totally lived up to its billing as a simple, convenient and reliable alternative to wired networks. However, this was at a time when there was little to no interference from adjacent networks and overlapping channels because there were far fewer wireless devices in use. But as wireless use increased and the number of devices continued to grow, interference from adjacent networks and overlapping channels in densely populated areas started to become a problem. For users, their once positive experience with wireless networking turned into a frustrating experience. This once simple, convenient and reliable alternative was now more like trying to navigate through a virtual minefield of all kinds of devices communicating at random times while competing with interference from nearby networks. With these types of problems happening more often, it was becoming increasingly more common than in the past that users would experience intermittent connection issues or poor wireless performance.
As more users began to experience wireless issues in the home, the service providers came under increasing pressure because users increasingly believed that these networks were the responsibility of the service providers since they were the ones supplying the wireless hardware. With this shift in responsibility from users to service providers, the service providers learned quickly that the old "set it and forget it" installation method just wouldn't work anymore. Service providers simply couldn't afford the let technician setup the equipment and forget it for a later day but they must properly check the conditions in which the wireless devices operate during every installation. Otherwise, there is a much higher chance that users will experience a decreased quality of service which leads to lower customer satisfaction and in the end results repeat truck rolls for what could have been resolved during the initial installation.
What Does It Take to Successfully Install a Wireless in the Home?
In an ideal home wireless installation, a technician would verify that the location where the equipment is going to be installed is in an optimal area for reliable high speed performance. Then, only after this verification is done would the technician install and setup all of the necessary equipment. Finally, the tech would perform a series of quick diagnostic tests throughout the home to verify that everything is working before leaving the customer premises.
When performing any wireless installation, there are a few basic rules to live by in order to reduce issues and provide the best possible end user experience:
· Verify the wireless settings and then verify them again because the most common wireless issues are typically related to incorrect setup of network SSIDs, passwords, or security protocols and can often lead to a lack of connectivity
· For larger residences, maximize RF coverage by using the multiple access points and selecting the proper channels in each one during setup to providing seamless roaming throughout the entire customer premises
· To increase throughput and decrease latency, minimize the number of overlapping channels because they can transmit at the same time and on the same channels which can cause adjacent cell interference and lead to data corruption
· When using both older and newer wireless standards within close proximity, it is important to minimize interference between narrow and wide band channels that are operating in the same areas
What Kind of Tools are Available for Test & Measurement of Wireless Networks?
Basic smart phone applications have become very popular with technicians due to the sheer number of available applications and their low price. However, these applications typically only provide basic network information which isn't nearly enough to properly troubleshoot most wireless issues. Additionally, there are also more powerful solutions like wireless spectrum analyzers and laptop-based software that are available. However, for technicians in the field tasked with troubleshooting wireless issues, these types of devices have proven to be very costly to deploy and difficult to use.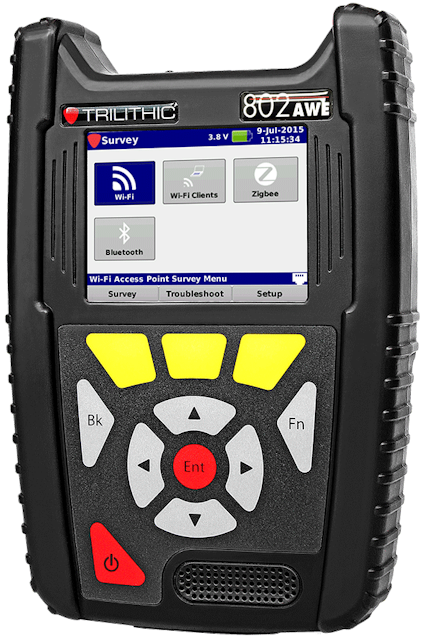 While advanced measurements including signal levels, channel utilization, and non-network channel utilization were once reserved for more advanced measurement solutions, devices like Trilithic's new 802 AWE™ advanced wireless test set are now available. The 802 AWE was designed to be a more convenient tool for troubleshooting potential wireless issues related to the coverage, stability, utilization and performance of your wireless network.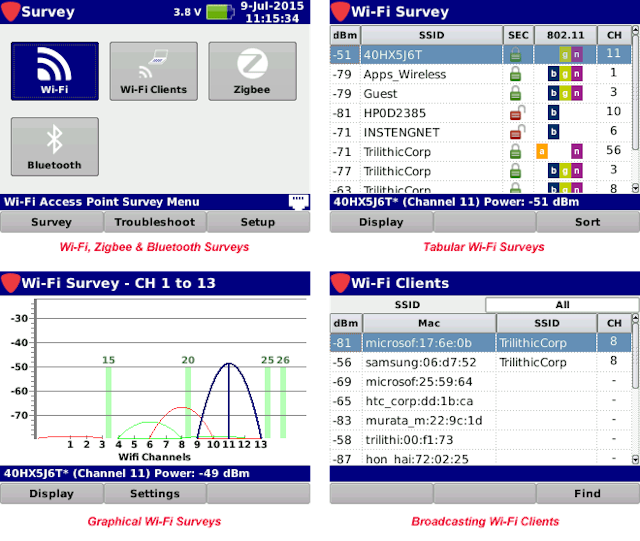 With its small handheld form factor and lightweight ruggedized design, the 802 AWE is a powerful all-in-one device designed specifically for troubleshooting the problems encountered by field technicians when installing Wi-Fi, Zigbee, and Bluetooth wireless networks. The 802 AWE can be used to easily identify coverage problems, connectivity issues, security risks, and unauthorized devices within your wireless system. Additionally, the 802 AWE can easily help identify interference between Wi-Fi and Zigbee home security and automation networks using its powerful site survey, channel usage, and band utilization measurements.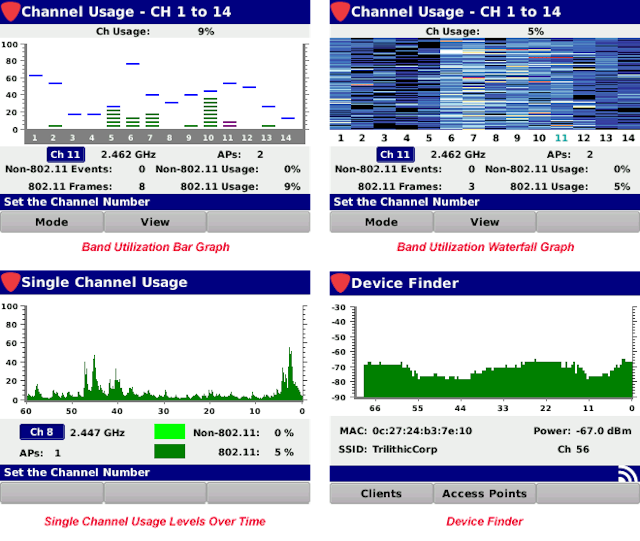 This device will allow you to quickly and easily resolve many problems technicians encounter during installations of wireless networks and in turn provide a higher quality of service, a reduced amount of truck rolls and more importantly increased customer satisfaction. In addition to all of these great benefits the 802 AWE can also help reduce your deployment costs while transforming your technicians into advanced wireless experts.
Go to our website and signup for the Trilithic newsletter to receive additional information about the 802 AWE and updates about other new solutions by Trilithic.
About Trilithic
Product innovation at Trilithic has always been characterized by one thing: it's practical, it makes life easier for customers and it's the natural result of listening to them. That philosophy has been the driving force behind the company's growth from its beginnings as a two-man engineering team in 1986 to its current position as a global manufacturer with more than 130 employees.
As new communications applications continue to emerge, part of Trilithic's business has evolved into managing change—helping customers respond quickly to market opportunities with innovative technology and individualized solutions. But the core value of Trilithic's business approach—listening to customers—hasn't changed. Keeping that focus intact will help provide better products in the long run and ensure continued growth for decades to come.
Trilithic provides test, measurement and monitoring solutions to HFC service providers around the world and is best known for its innovative signal level meters, leakage detection equipment and forward/return path monitoring hardware. Additionally, Trilithic is a leading supplier of homeland security government-mandated emergency alert systems for broadcast, HFC and IPTV service providers.
To learn more about the solutions offered by Trilithic, visit us at our website http://www.trilithic.com