Break out of the time-shift holding pattern
The US Pay TV Industry is prepped to provide the TV anytime solution subscribers are demanding, however fear and uncertainty has lead to deployment paralysis...
Aug 8th, 2016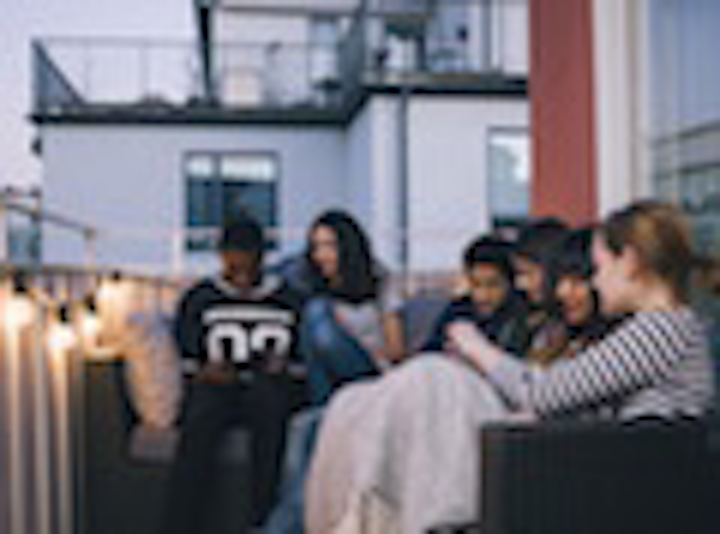 Now that content is being delivered to a myriad of devices from phones to tablets and TVs, the US Pay TV Industry is prepped to provide the TV anytime solution subscribers are demanding. However fear and uncertainty has lead to deployment paralysis. The US is following Europe in the consolidation of Pay TV operators and telcos and the operational state of flux this has created in many of the largest operators may have caused a pause in new service considerations. Operators looking to deploy Cloud DVR and time-shift solutions like catch-up TV or start-over TV are caught between how they can make it work with their existing systems and how to standardize within a newly-merged infrastructure.
But the greatest trepidation is due to the very restrictive copyright precedents set in the US, seemingly forcing private copy deployments, which are much less cost-efficient than a shared copy model. Pay TV operators want to make a move, but are hoping for some insurance against making the wrong bet. The wrong decision could lead to a lawsuit, or a building full of servers that are no longer needed. All this anxiety has spurred operators on to think, rethink and rethink again the technological approach they must choose to provide the now defacto standard level of service.
Consolidation and convergence of the cable market
Multichannel video programming distributors (MVPDs) in the US have spent the last few years merging at a scale large enough to draw federal regulatory attention. This activity has stalled some of the biggest players in moving forward in new technology and services as they sort out their operational details.
For instance, European telecom company Altice purchased Suddenlink Communications and Cablevision at the end of last year and following the recent completion of the $67.1 billion merger of Charter Communications, Time Warner Cable and Bright House Networks, they are now the 2nd largest cable operator in the US, with 17 million video subs and 19 million broadband subs.
These large cable operators are now busy dealing with new operating efficiencies and economies of scale as they move forward as well as working to find a cohesive technology strategy. The emerging convergence of MVPDs and telcos hit American soil, when AT&T's acquisition of DirecTV caused them to take a serious look at their OTT solutions. These mergers have caused all parties to look carefully at their strategies, particularly their digital plan.
The legal impact
Since the precedent setting court decision for Cablevision in 2008, the US has been tethered with the need to utilize a private copy approach with Cloud DVR and by extension many time shifted services. The massive infrastructure that's involved with a unique recording per request is cost prohibitive, and quite daunting. If if there is a ruling change or a shared copy approach approved, an operator could be stuck with a massive amount of unnecessary hardware and software.
For that reason, many operators are considering a host of hybrid options. While the consensus seems to be a desire for private copy recording, what happens next seems open for discussion. Operators are considering many configuration options before pulling the trigger. For example, a popular use case being considered is to record each unique copy, but after three days to then de-duplicate it in archive. Others are looking to strike deals with certain content providers allowing private copy on some channels/programs, while shared copy will be required for the rest in the operator's line up. Each of these options seems to require as much input from the company lawyer as the CTO in deciding the tradeoff of legal risk of partly shared copy or de-duplication versus the infrastructure cost of pure private copy.
Covering all bases
The bottom line is that service providers are looking for an insurance policy before they will deploy. Short of a crystal ball, the best defense is a flexible infrastructure that can adapt to changing laws, technological configurations or business model. The Ericsson end-to-end time shift solution offers this flexibility using a software based approach that enables on the fly changes, be it from private to shared or somewhere in between, as well as the ability to start small and grow. Ericsson has deployed everywhere along the share-private spectrum with great success. In addition to the initial upfront savings this allows, it also offers efficiencies to offset the cost of a private copy.
Ericsson MediaFirst Video Processing offers just-in-time packaging that provides a 3x gain in storage by only saving in a single mezzanine format then repackaging to the specific format and DRM requested. Ericsson Video Storage and Processing Platform (VSPP) provides further storage savings with efficient integrated processing. In addition, VSPP's just-in- transcoding saves only the highest resolution file needed and when a particular profile is called, this layer is generated on the fly. By generating content only when needed you can reduce the storage requirements by half in large-scale clusters, such as private copy DVR or deep archive tiers.
Be it due to legal fears, operational uncertainties or just plain indecision, the inertia in deploying the time-shifted service will have to stop if operators want to continue delighting their subscribers. The best bet in this high-stakes game is a solution that will adapt no matter what the rules of engagement are.
About Ericsson
Ericsson is uniquely placed at the convergence of Media and Telecoms. Our mission is to enable all players in the media value chain to create, manage, deliver and monetize the ultimate TV services that delight TV consumers globally.
Our unique leadership in TV and Media is based on broad, world-class capabilities that together form a unique offering centered around three pillars: industry and consumer insights, a broad portfolio based on true technology leadership, and global scale services making us the ultimate transformation and managed services partner.
Ericsson delivers the world's most renowned and premium TV around the globe, powers some of the world's largest and most complex video platforms, and helps the world's strongest content brands to deliver personalized, high-quality programming to consumers 24/7. We enable content owners, broadcasters, and all TV service providers across cable, satellite and telecom, to accelerate their transformation journey towards TV in the Networked Society.
Ericsson has shaped so many of the evolutions in TV for over 20 years including digital TV, IPTV, the shift to HD, and soon UHDTV and HDR. Ericsson is recognized with many patents and holds six Technical Emmy awards.