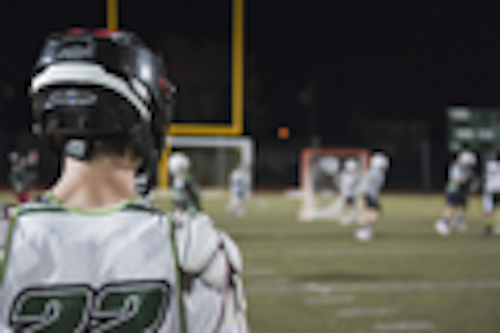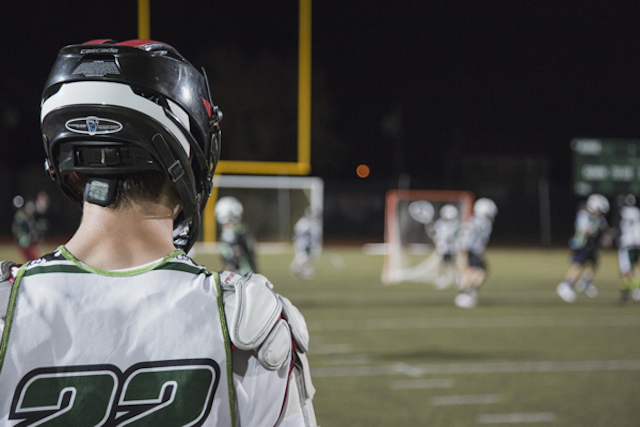 From the 2016 Rio Olympics to the US Open, on any given weekend, sporting events across the world keep millions of fans on the edge of their seats. The high value that fans place on live sporting events comes from their intrinsically social nature – these events invoke many values and emotions, from camaraderie, entertainment, passion to pride. Consumers have always demanded the best picture quality and viewing experience so it's no surprise that major sports broadcasters are scrambling to find a way to deliver a cutting edge experience with 4k/Ultra-High Definition. BT Group in Europe launched its UHD sports channel last year, and in Canada, Rogers Communications began showing selected National Hockey League (NHL) games in 4K on Sportsnet in January.
To keep up with viewers' desire for high quality sports content, broadcasters are seeking to launch new TV services, leveraging technologies like High Dynamic Range (HDR), Wide Color Gamut (WCG) and 4k resolution. HDR provides higher contrast levels than that available with conventional TV systems, which the human visual system interprets as greater sharpness or resolution. The result is the ability to see more details in dark areas simultaneously with more details in bright areas, making the picture quality so realistic that viewers feel part of the on-screen story. This makes it particularly valuable when it comes to live content such as sports, for which viewers are prepared to pay a premium price for higher quality.
Challenges ahead
However, one of the main challenges for broadcasters implementing HDR will be to ensure backward compatibility with SDR equipment, an area where Ericsson is actively contributing with its research and expertise. HDR in live sports broadcasting will prove the key to unlocking this technology – especially if broadcasters can continue to use their current cameras and infrastructure as part of their broadcast.
With the provision of High Efficiency Video Coding (HEVC) encoding and decoding, Ericsson enables the reduction in operational expenses and the launch of high quality services. In addition, high transmission efficiency is ensured by supporting DVB-S2X, minimizing satellite bandwidth leasing expenses, while also focusing on increasing staff efficiency through simple user interfaces and 'Remote' or 'Home' production solutions.
Major events looking for immersive experiences
While 4k may take a while to reach all live sports, broadcasters still demand high quality and reliable HD services. Looking to balance the trade-off between bandwidth vs. high picture quality, Ericsson was recently selected by NBC Olympics, a division of the NBC Sports Group, to provide video contribution and distribution solutions for its production of the Games of the XXXI Olympiad, which take place in Rio de Janeiro, Brazil, from August 5 - August 21, 2016. Ericsson will provide a range of its video processing solutions and advanced modular receivers, supporting NBC Olympics with the delivery of high quality, reliable HD broadcast to millions of viewers. Expert Ericsson engineers will also be providing 24/7 event support onsite, as well as assisting with equipment and system set up.
About Ericsson
Ericsson is uniquely placed at the convergence of Media and Telecoms. Our mission is to enable all players in the media value chain to create, manage, deliver and monetize the ultimate TV services that delight TV consumers globally.
Our unique leadership in TV and Media is based on broad, world-class capabilities that together form a unique offering centered around three pillars: Industry and consumer insights, broad portfolio based on true technology leadership, and global scale services to be the ultimate transformation and managed services partner.
Ericsson delivers the worlds most renowned and premium TV around the globe, power some of the world's largest and most complex video platforms, and help the world's strongest content brands to deliver personalized, high-quality programming to consumers 24/7. We enable content owners, broadcasters, and all TV service providers across cable, satellite, and telecom to accelerate their transformation journey towards TV in the Networked Society
Ericsson has shaped so many of the evolutions in TV for over 20 years such as digital TV, IPTV, shift to HD, and soon UHDTV and HDR. Ericsson is recognized with many patents and holds five Technical Emmy awards.
With over 20 years of experience in contribution and distribution, Ericsson is the market leader in providing solutions to cover ground-breaking events like the 2016 Olympic Games in Rio.