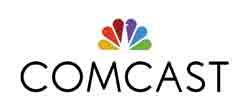 Comcast (NASDAQ:CMCSA) announced a new set of security camera features designed to help consumers better spot package theft "Grinches" this holiday season, including the ability to filter motion-triggered activity by people or vehicles. The company also released results from a new nationwide survey around Americans' growing concerns about package theft.
According to the survey findings, commissioned by Comcast and conducted by Wakefield Research, nearly one in four people report being a victim of package theft, and nearly half know someone who has had a package stolen. The data is even higher among Millennials, with one in three having had a package stolen and nearly 60% knowing someone who has been a victim.
"Home security cameras, when integrated with our other Xfinity services, offer great peace of mind so our customers can check-in on their home from anywhere, anytime," said Eric Schaefer, general manager and senior vice president of Xfinity Services. "We make it easy, for instance, for a parent to check their home camera in real time to make sure their child got off the bus or check to see if a package has arrived."
The Comcast survey also indicated:
72% of Americans who live in a house or townhome take security measures to avoid having a package stolen, including having it delivered to a friend, family member or neighbor's home (33%), having it held at the shipping center (23%), canceling plans to wait for the package (21%), shipping it to work (21%), and staying home from work (22%).
While 74% of Americans believe having a visible home security camera is effective at preventing home package theft, only 31% actually have one.
Of those who have a home security camera, 74% say they monitor their footage more often during the holidays.
In other Comcast news, Sean McCarthy has been named vice president of Business Development and Strategic Initiatives for the MSO's Greater Chicago Region. In his role, McCarthy will be responsible for identifying and developing strategic business initiatives; overseeing the deployment of advanced networks in emerging and existing commercial and residential corridors and properties; and working with customers and public and private partners to innovate and find new ways to incorporate connectivity and advanced technologies into real estate developments and other types of projects. His focus will be on the Chicago area and the rest of Illinois, northwest Indiana and southwest Michigan.
Before coming to Comcast, McCarthy served as director of the Illinois Department of Commerce. Prior to that, McCarthy was a policy adviser for Economic Development in the Office of the Governor, deputy chief of staff for Illinois 14th District Congressman Randy Hultgren, and a senior community relations director at Nicor Gas.